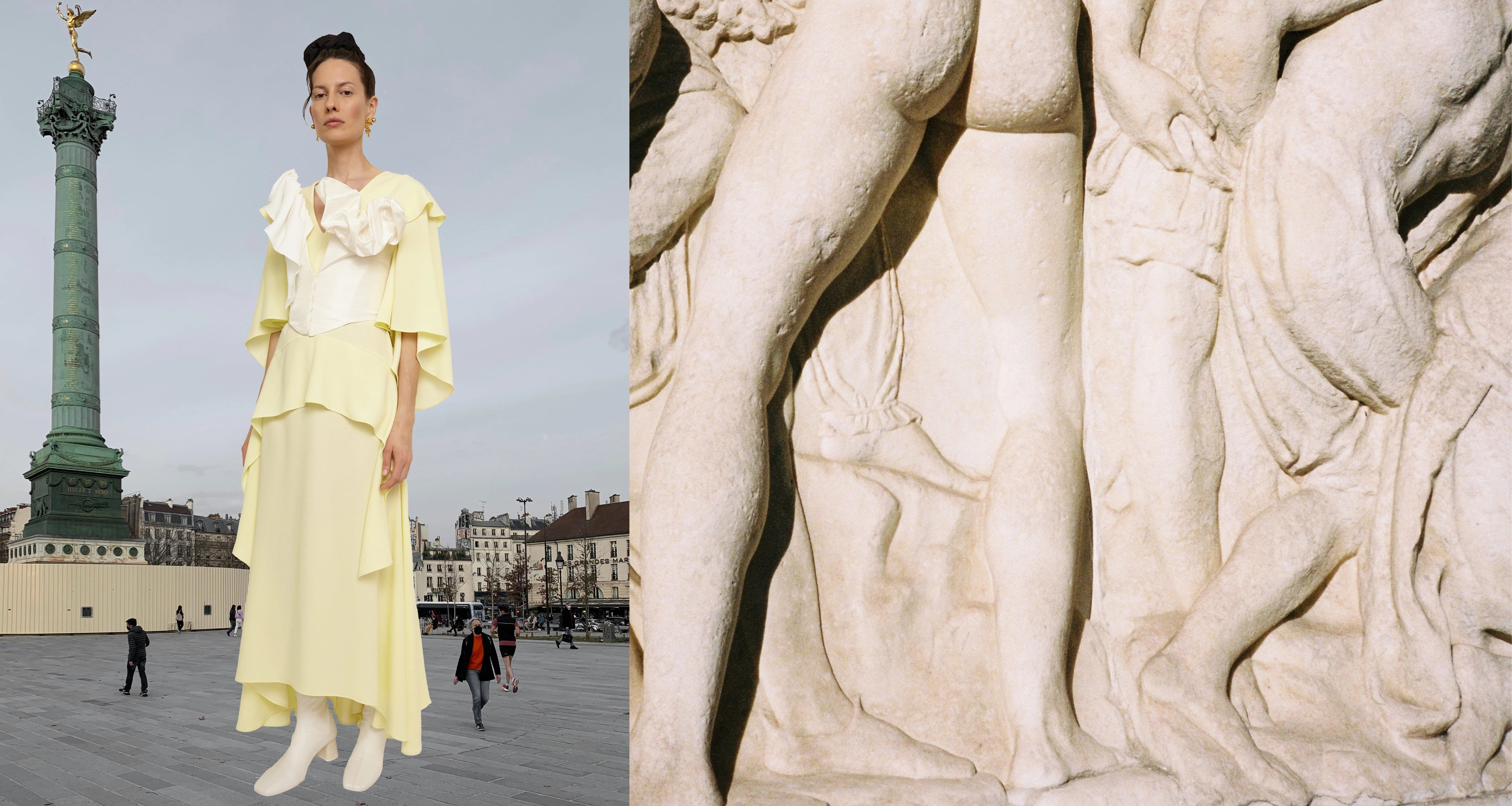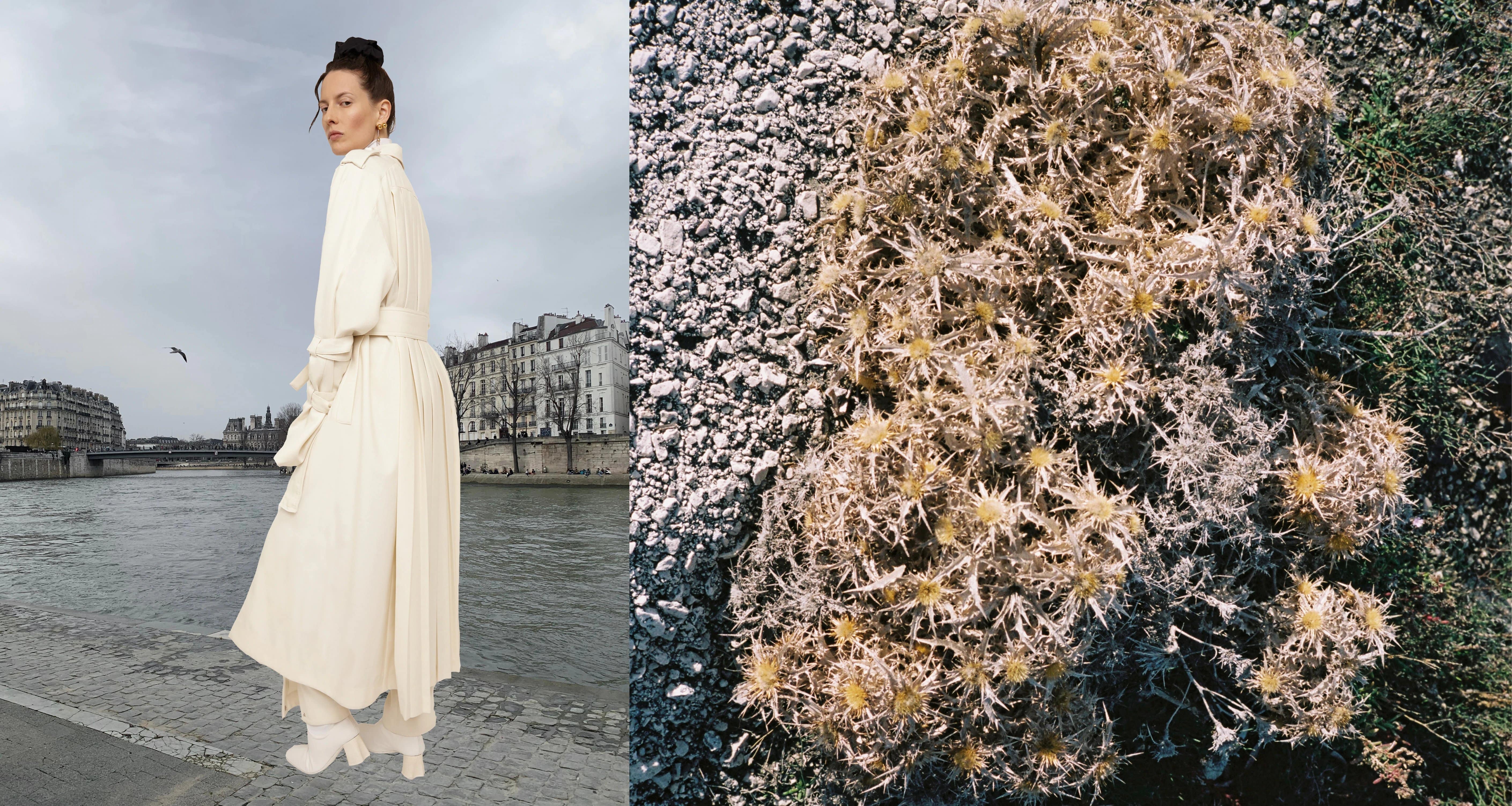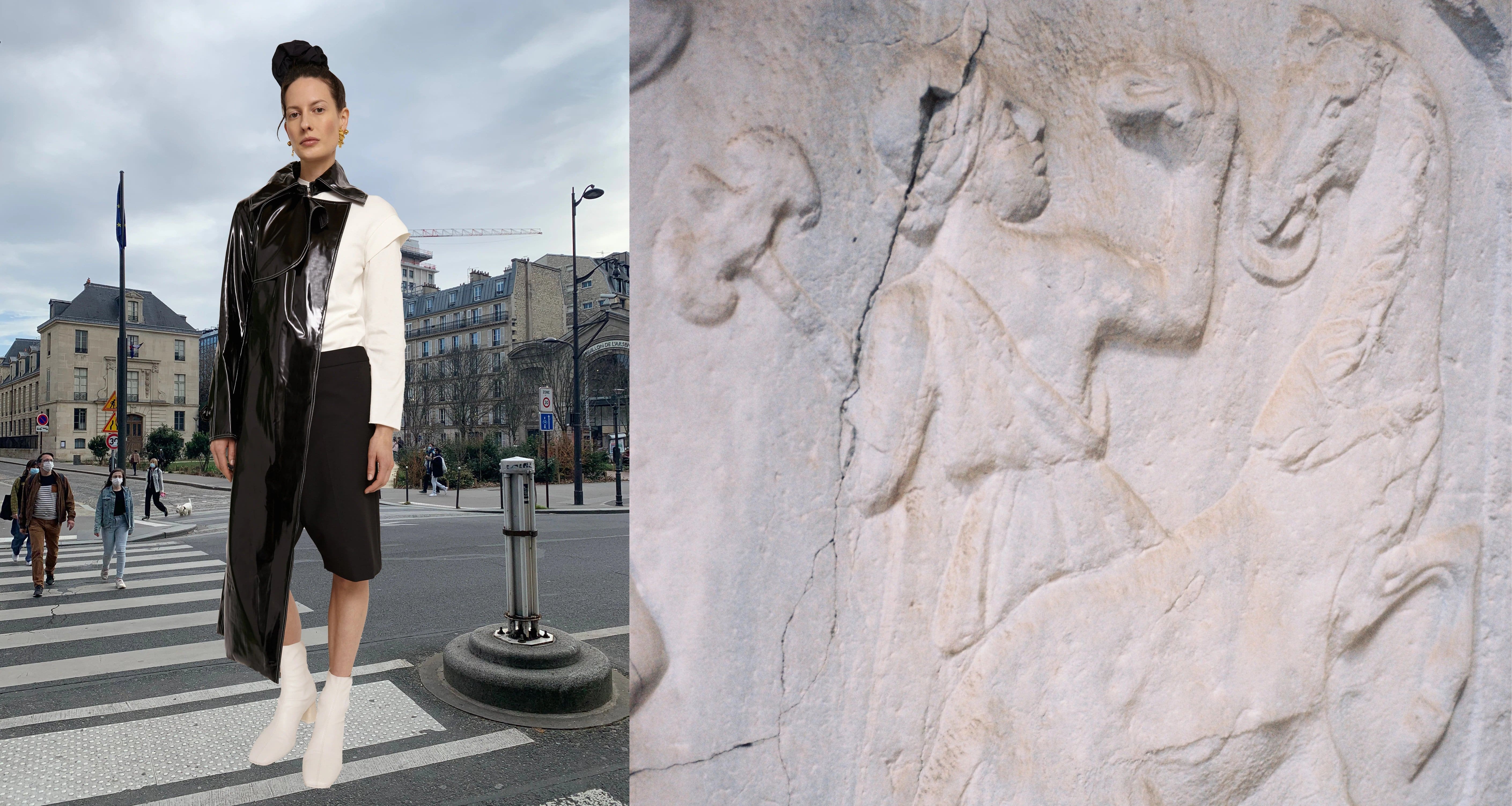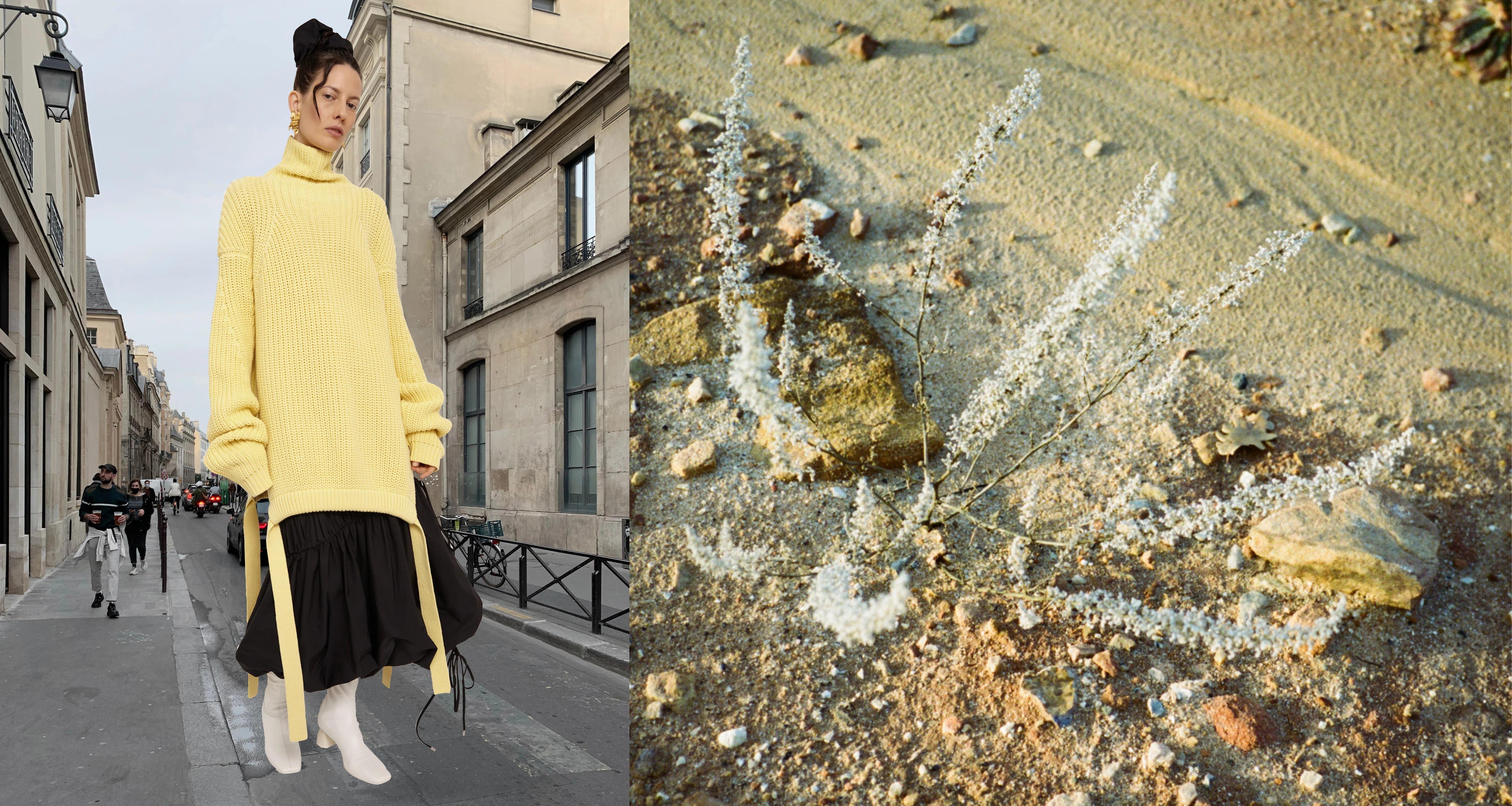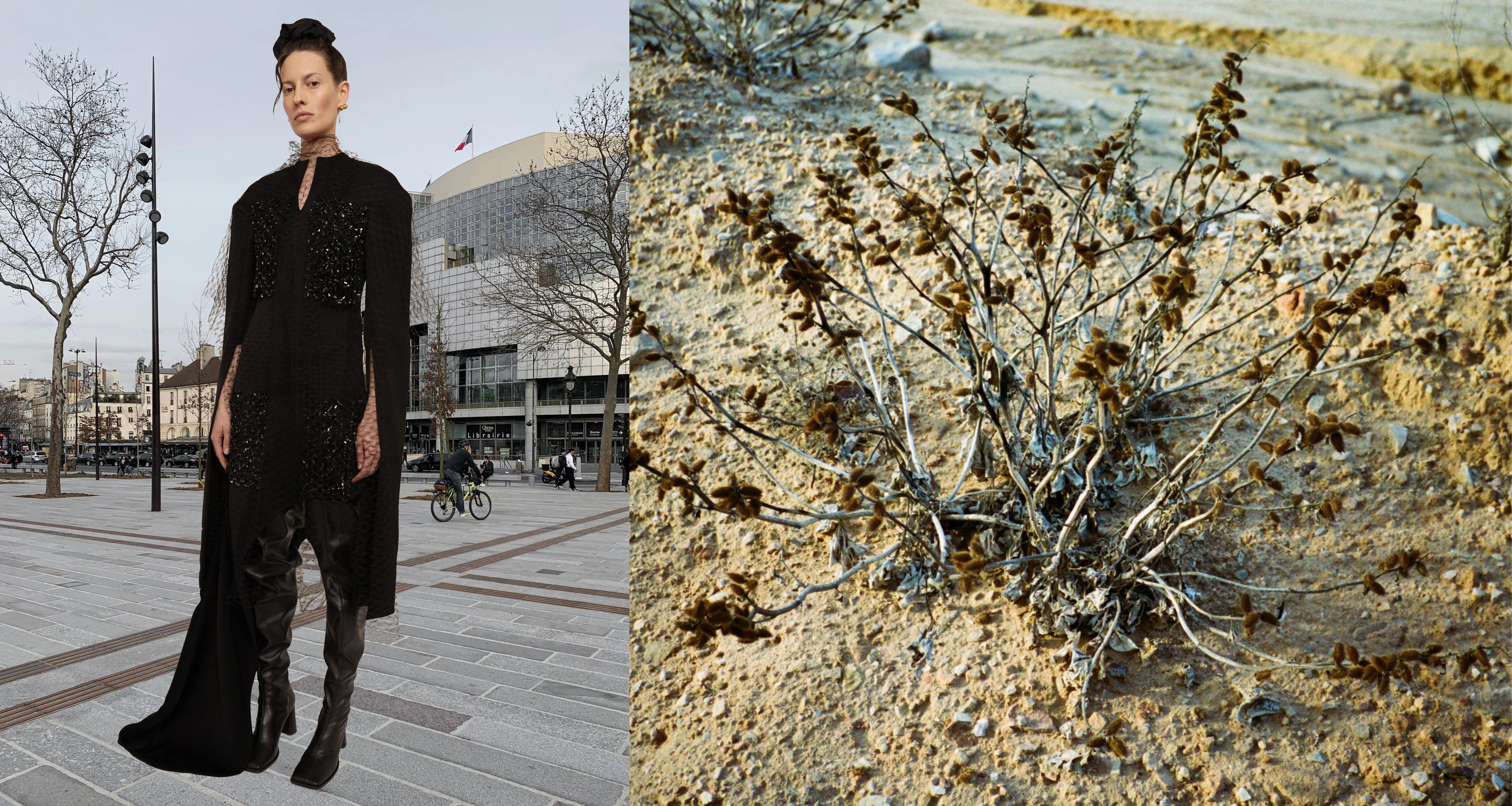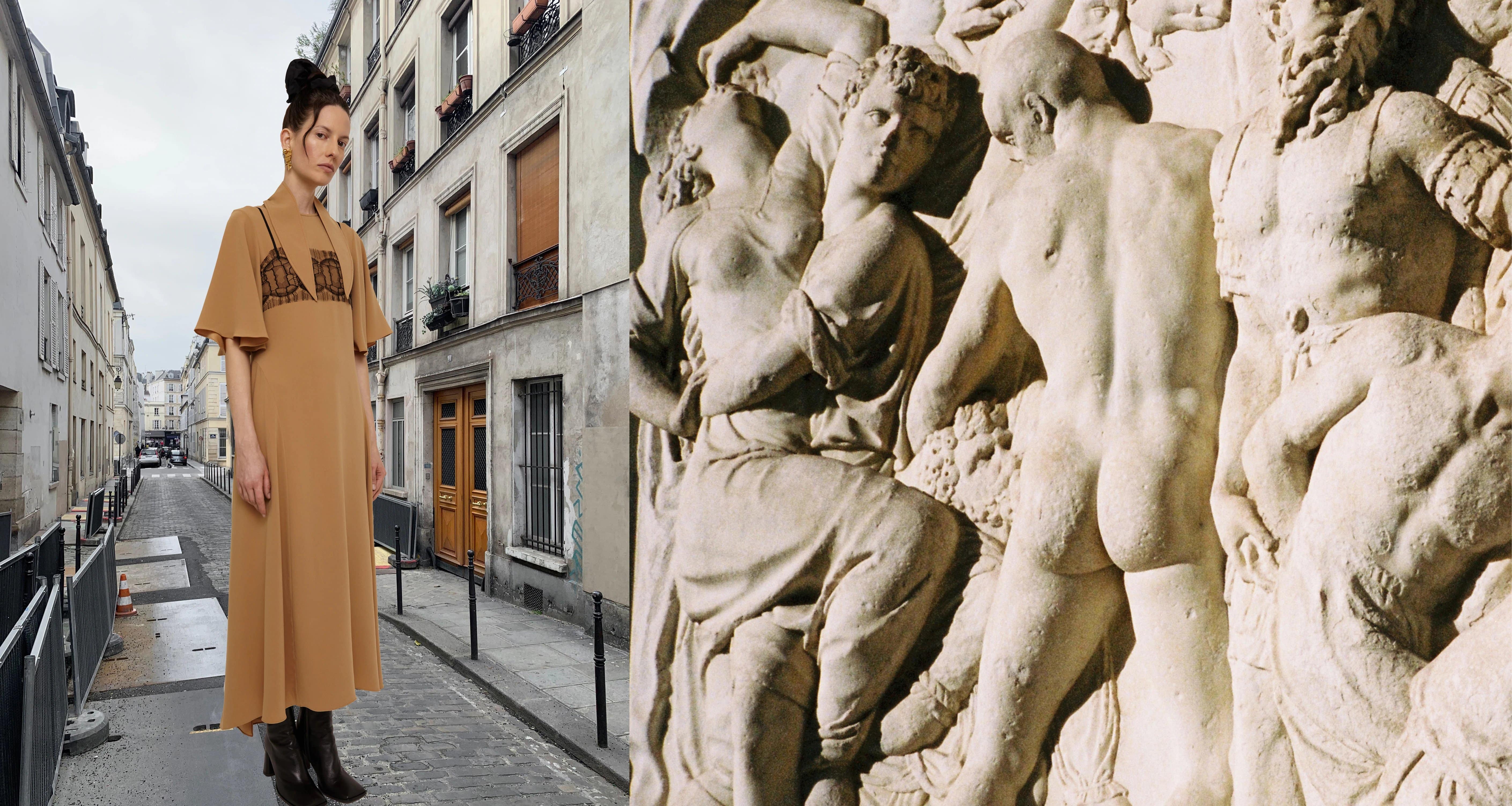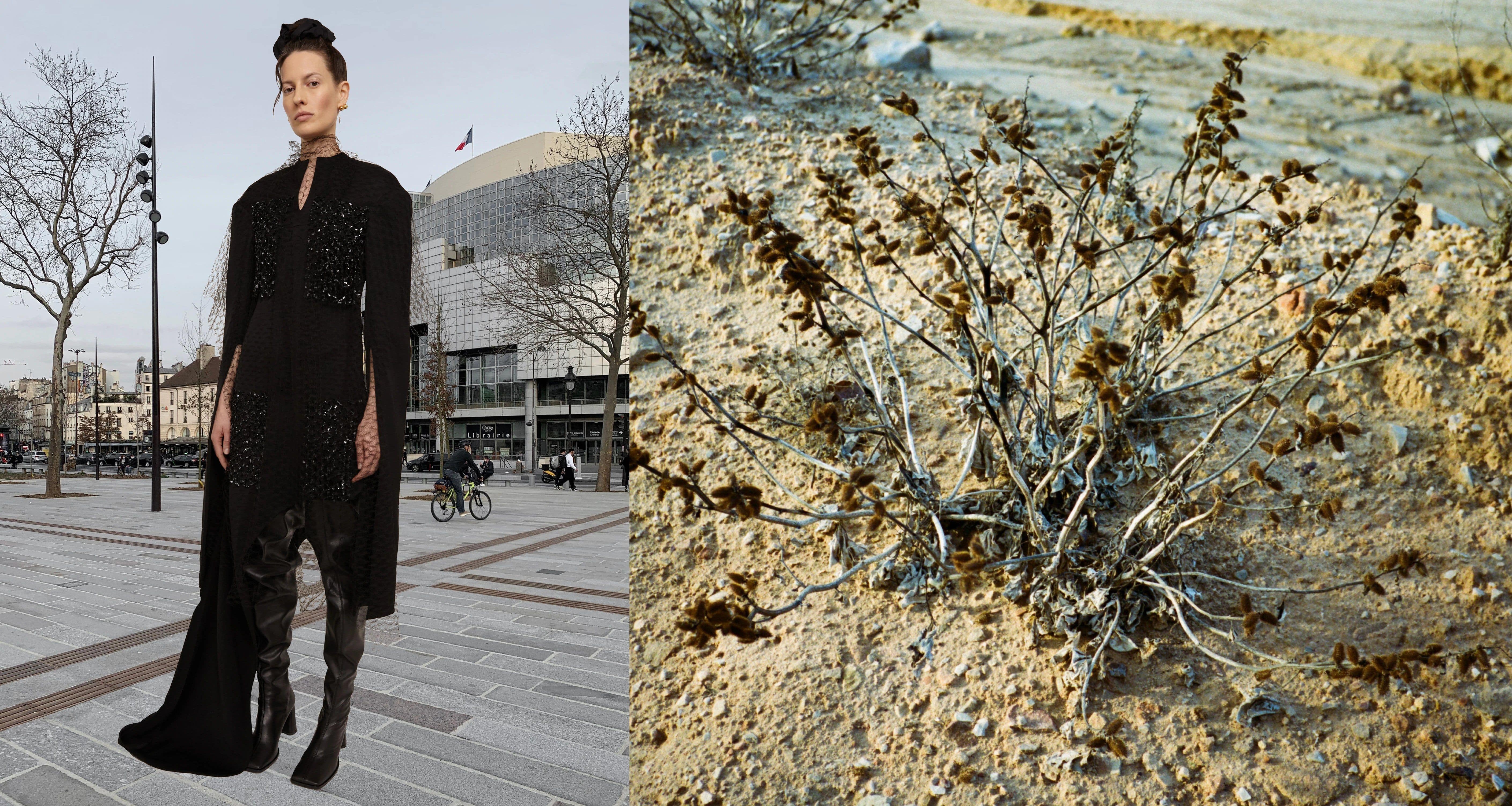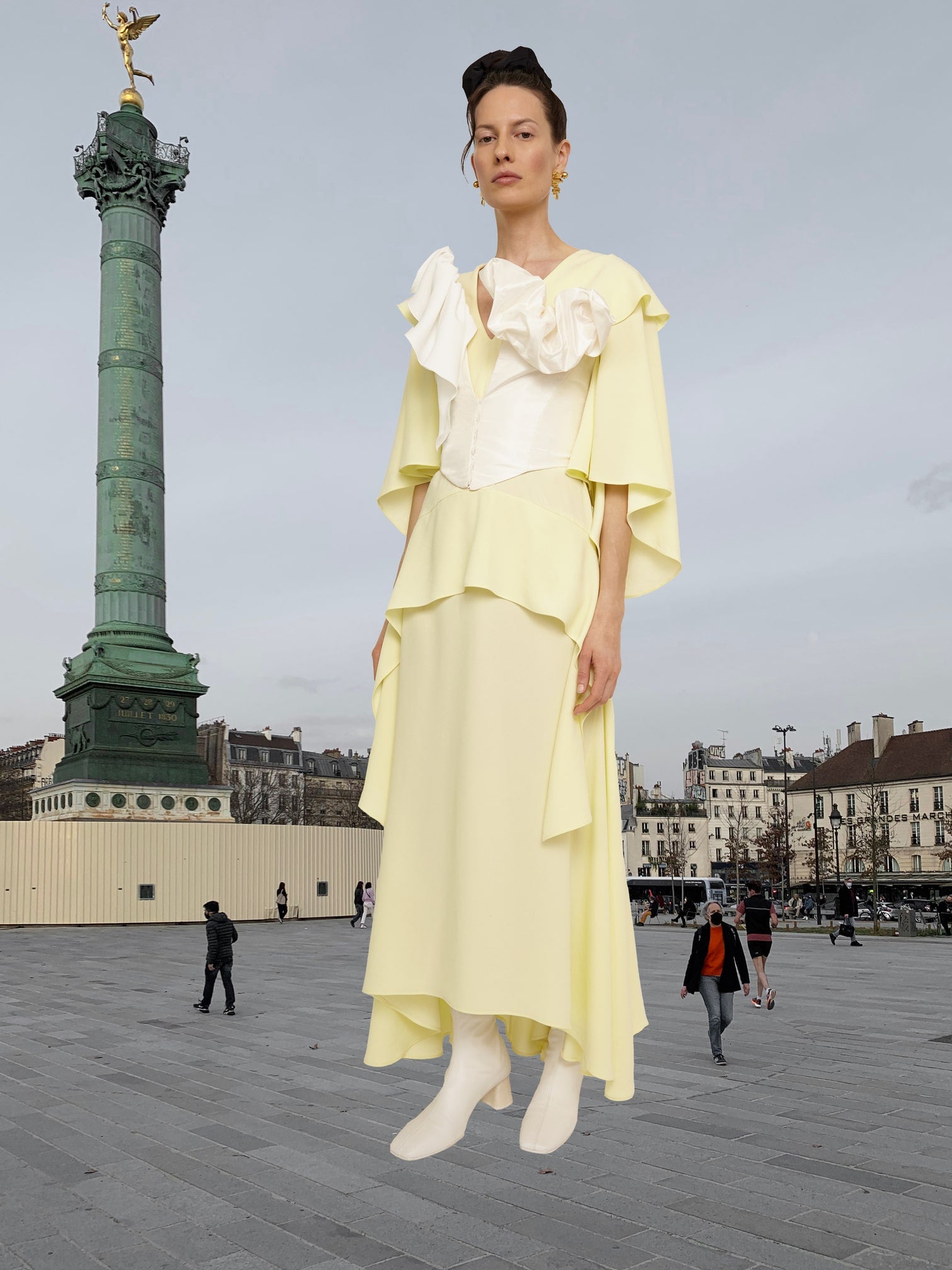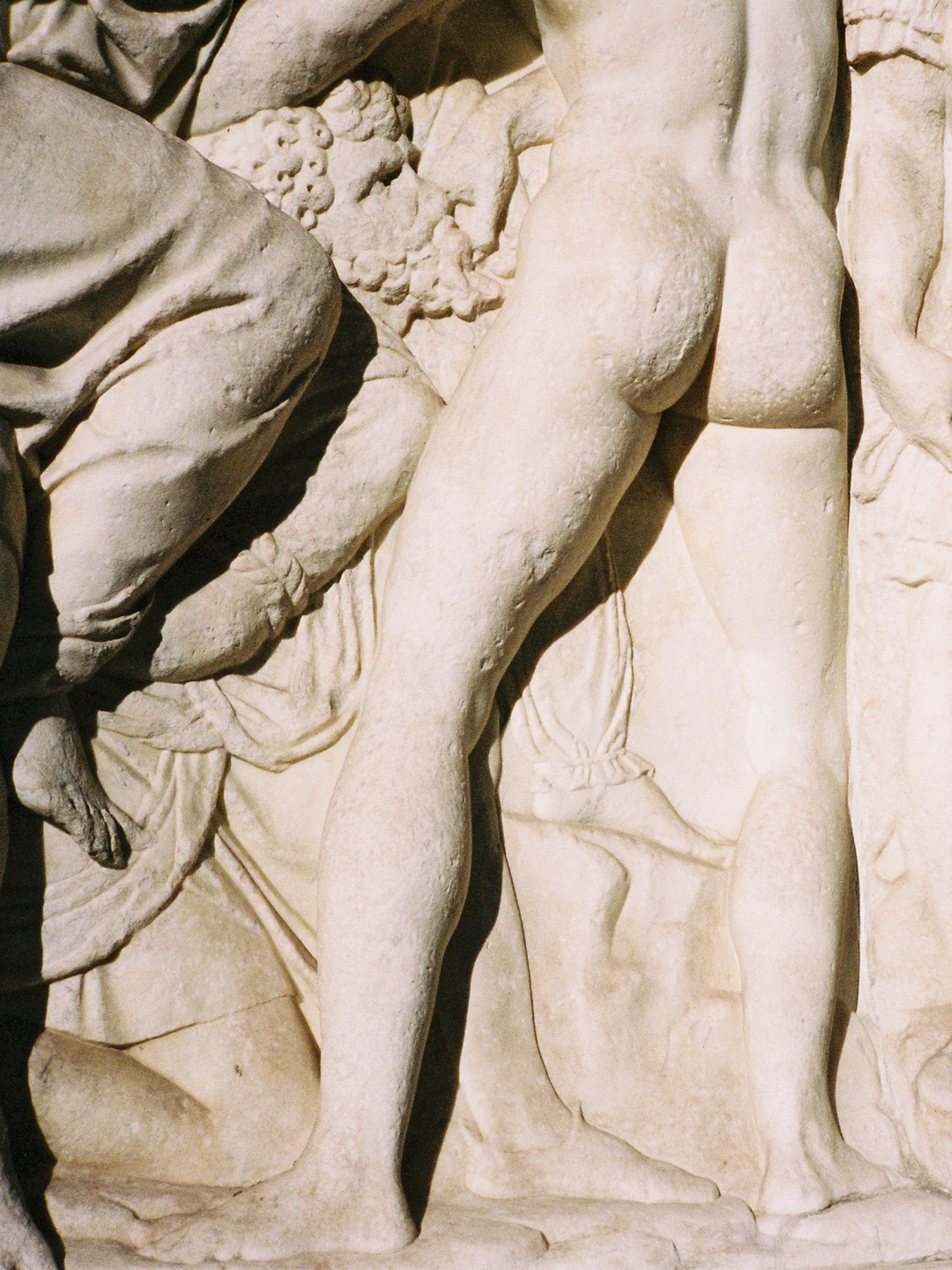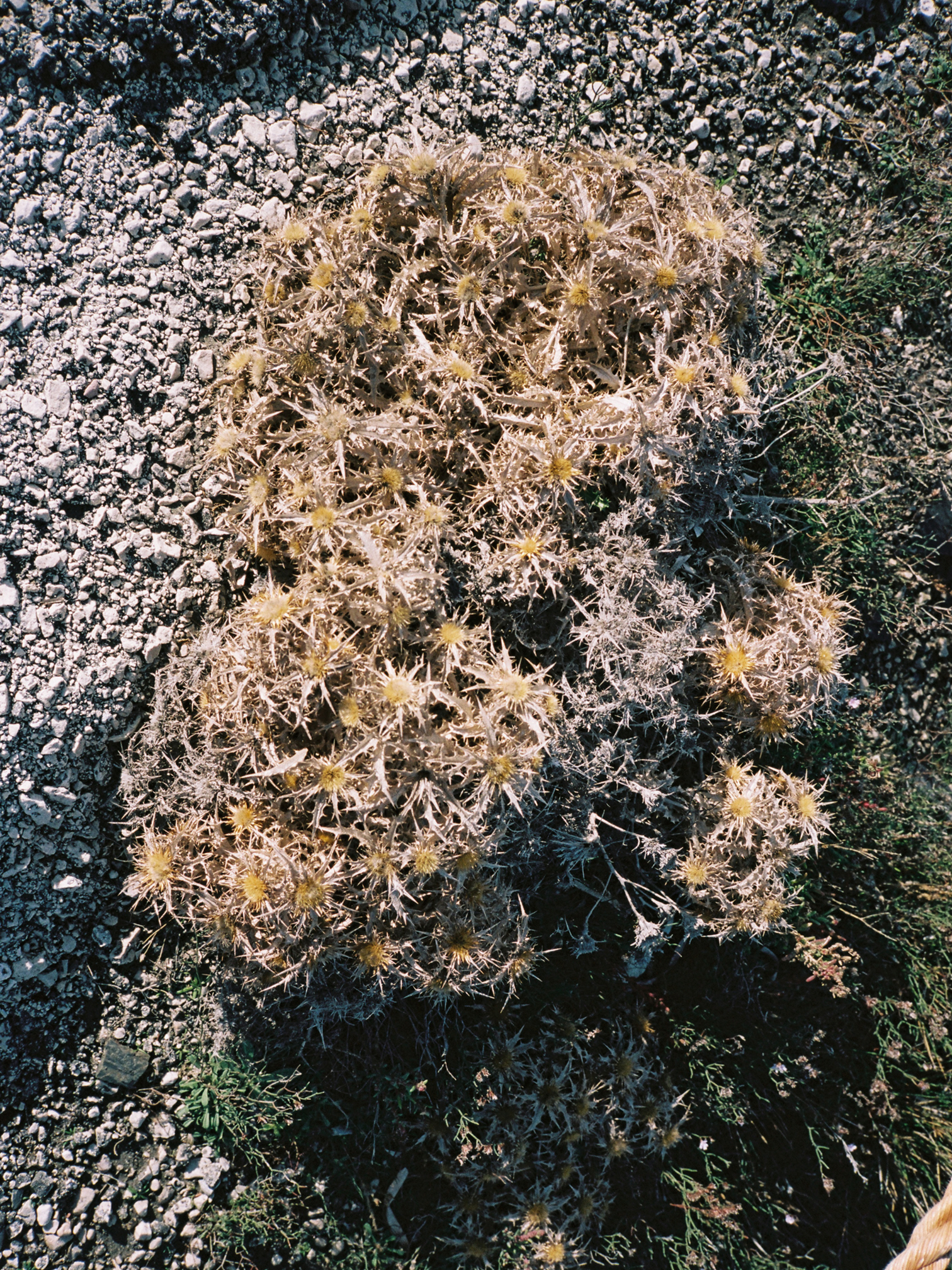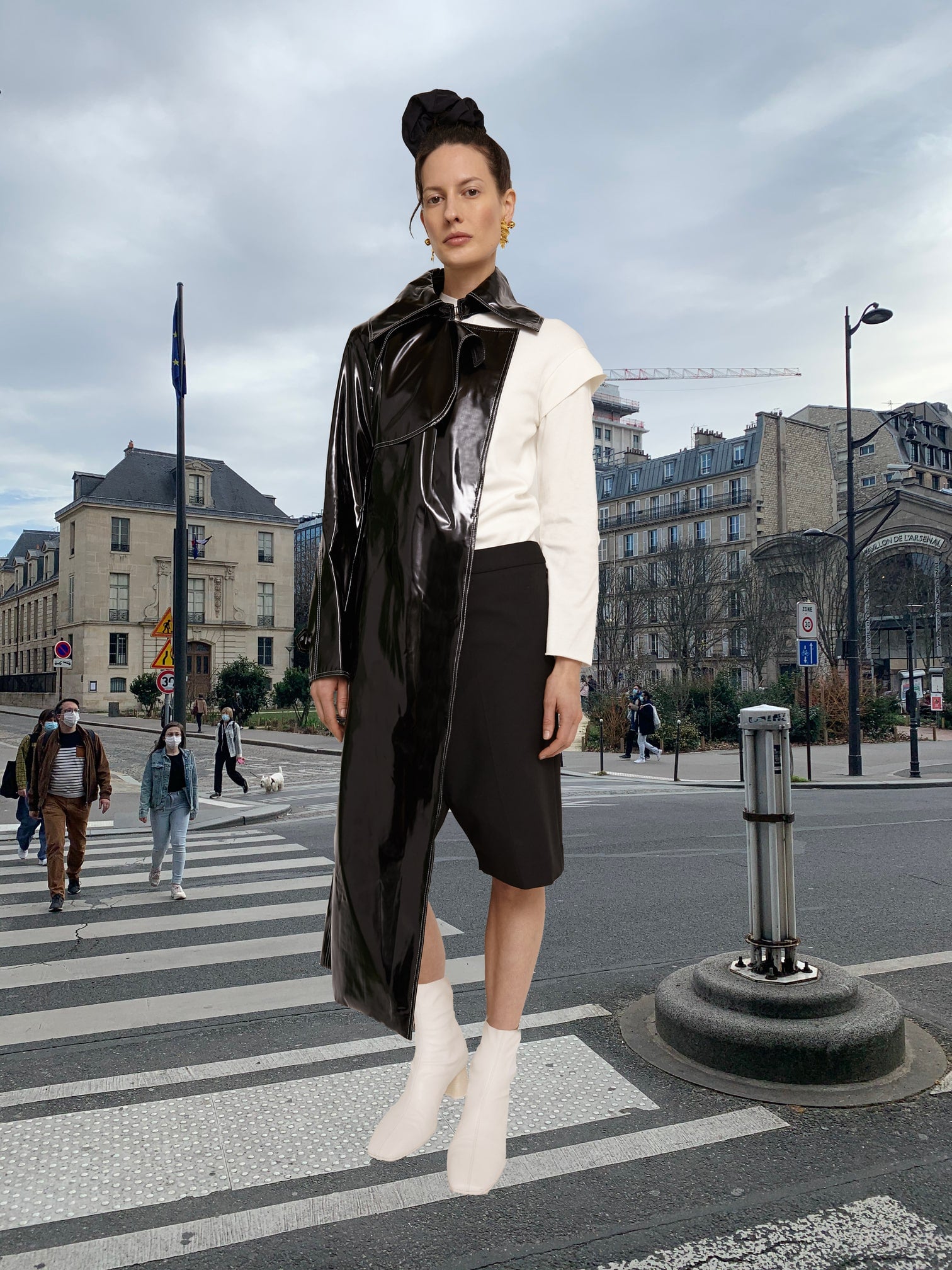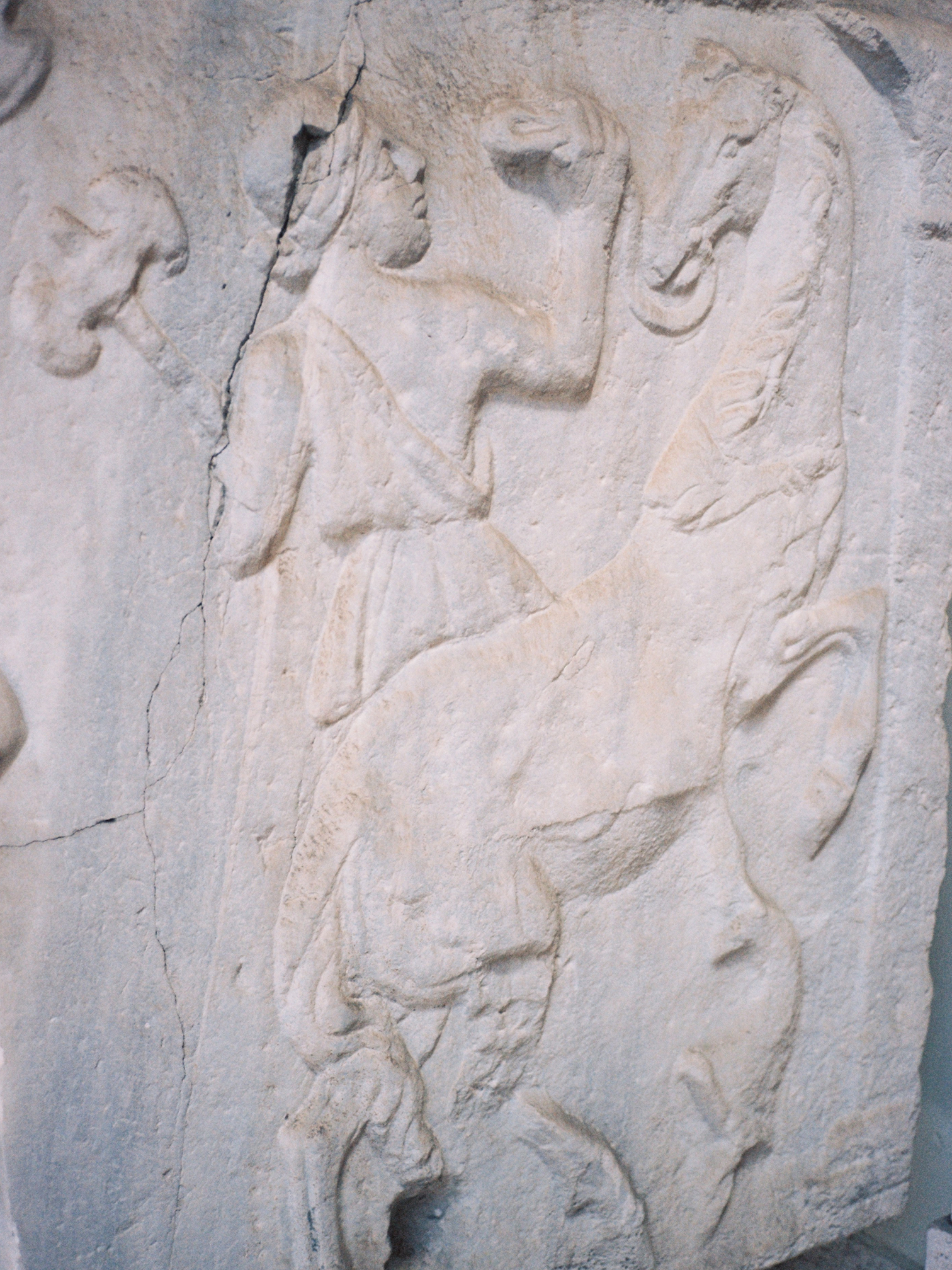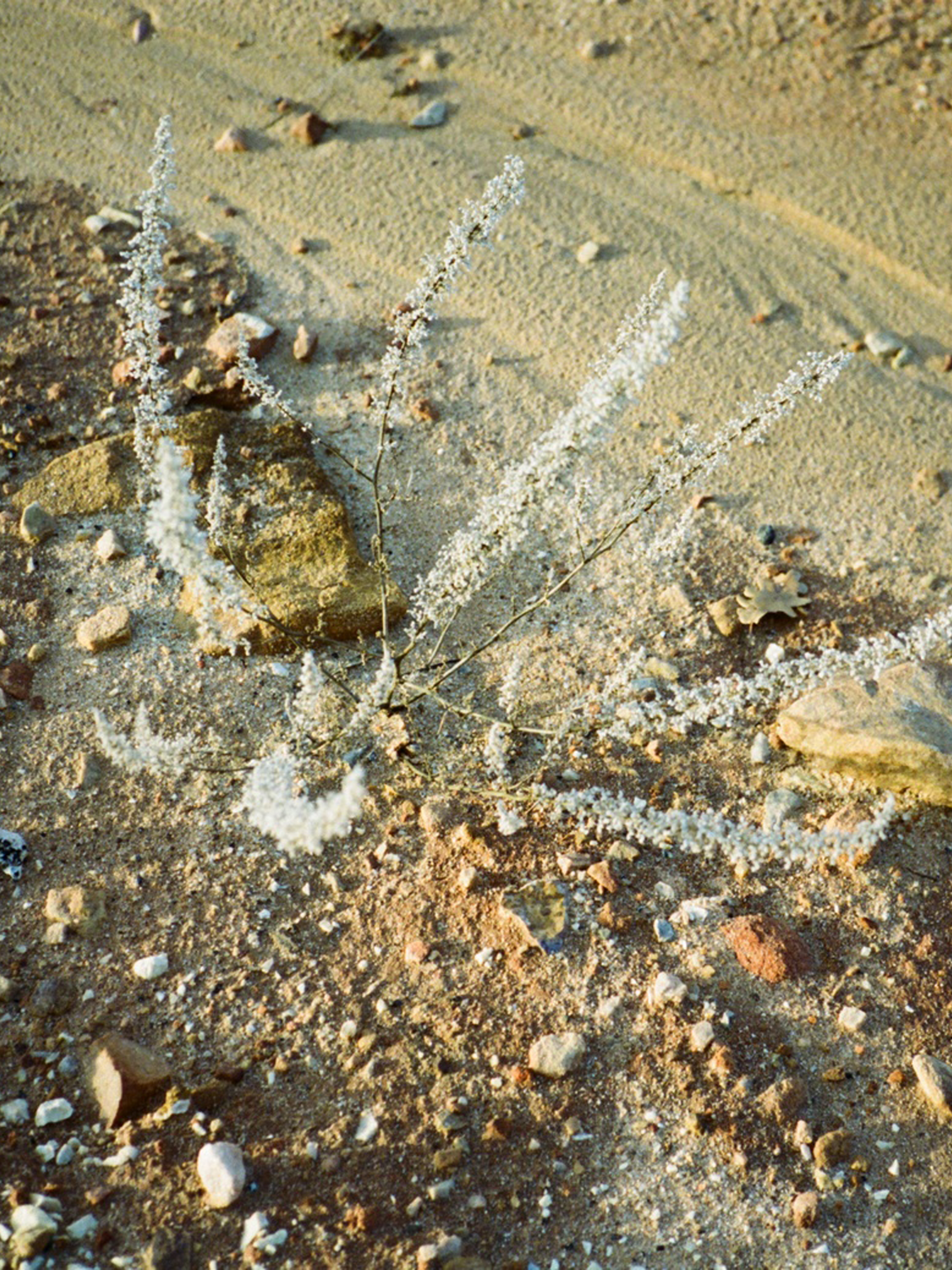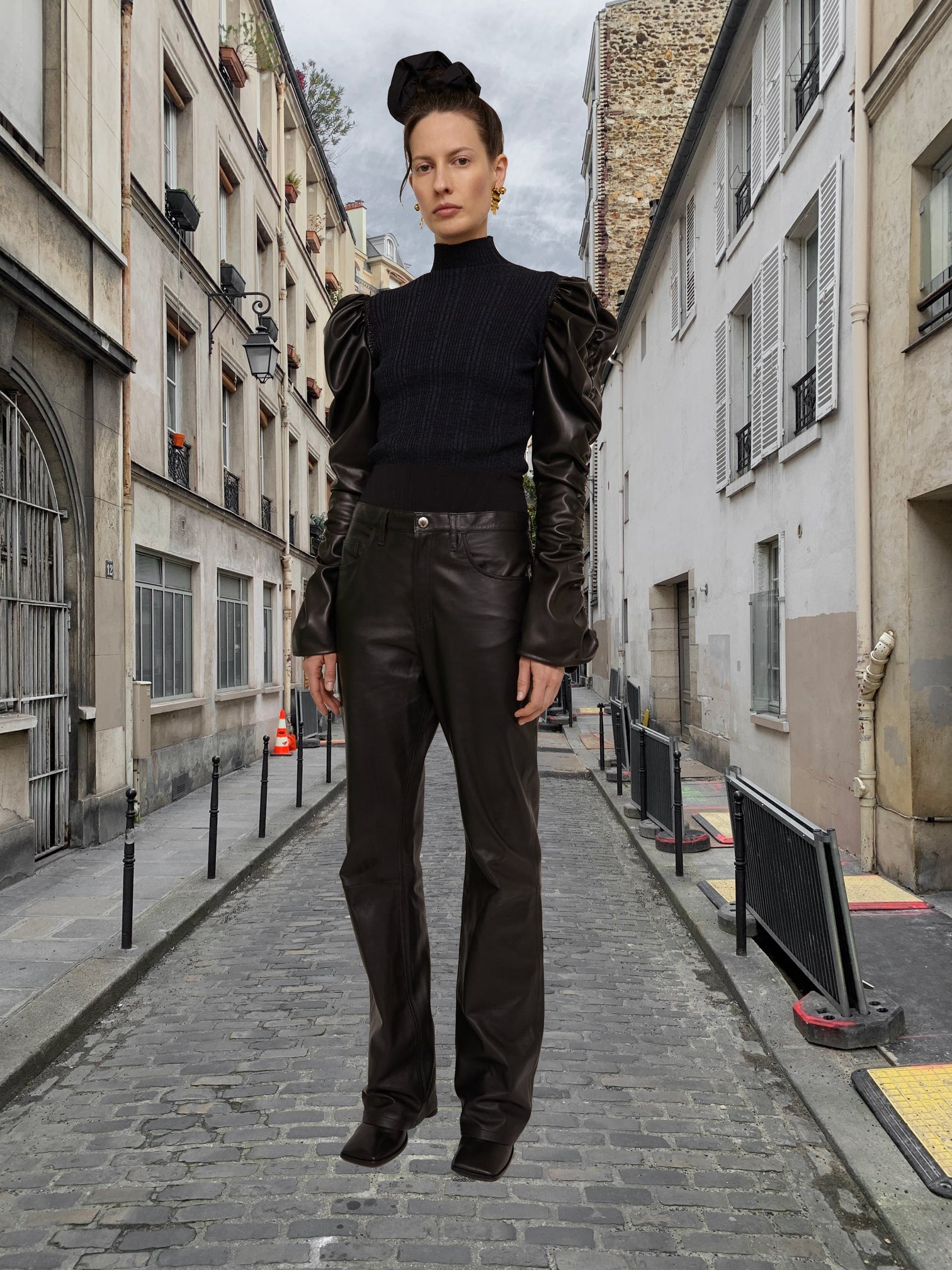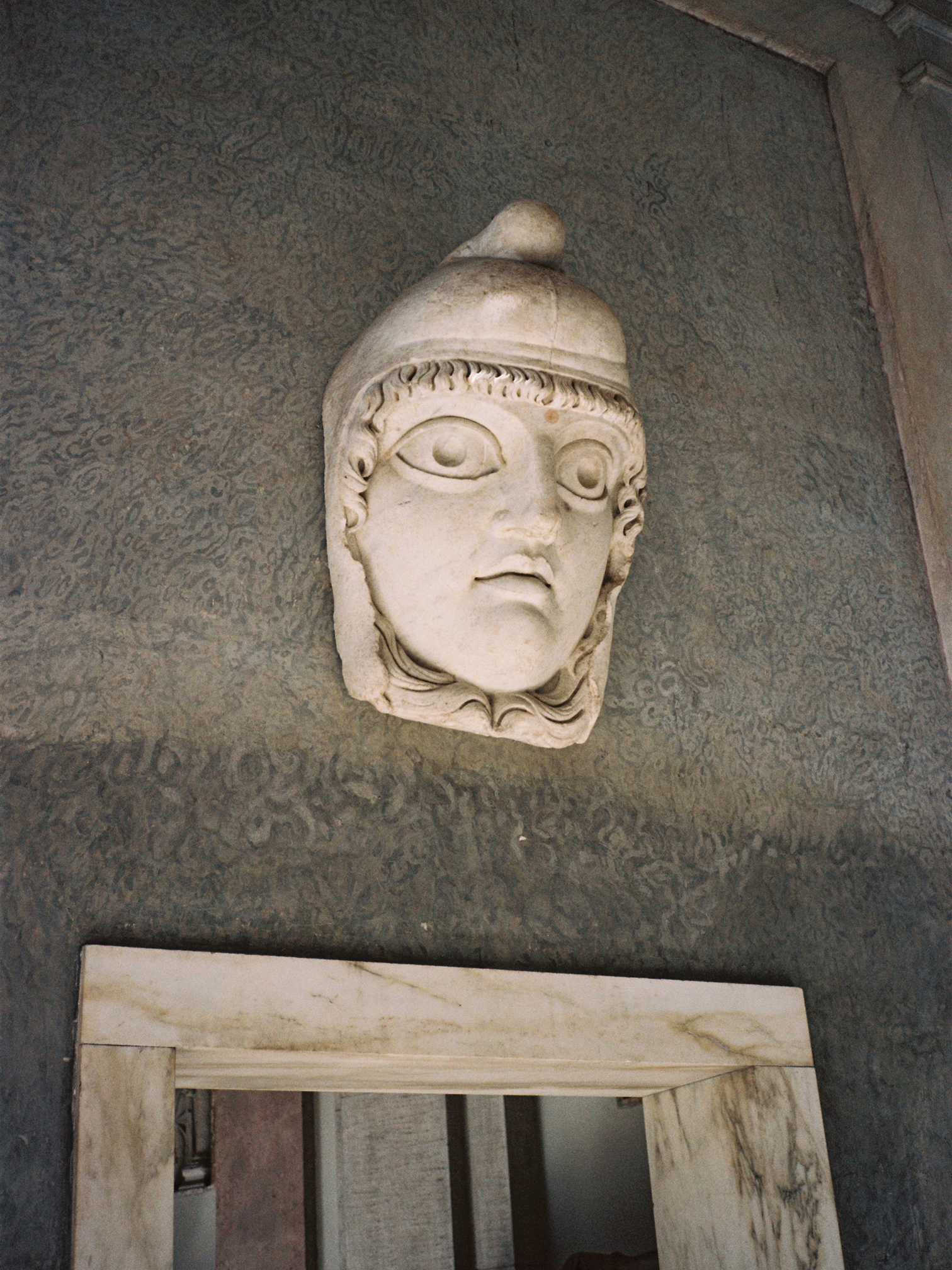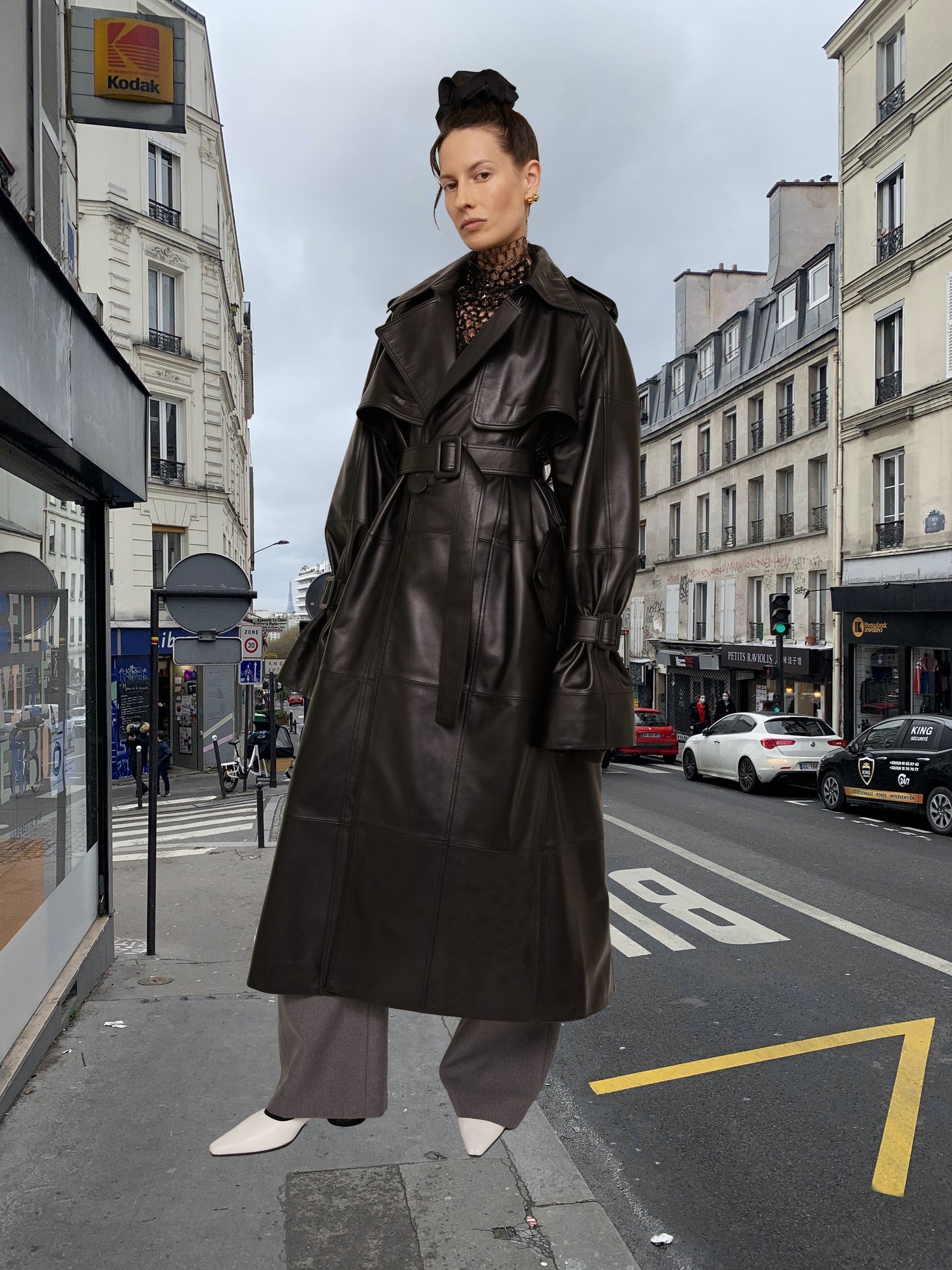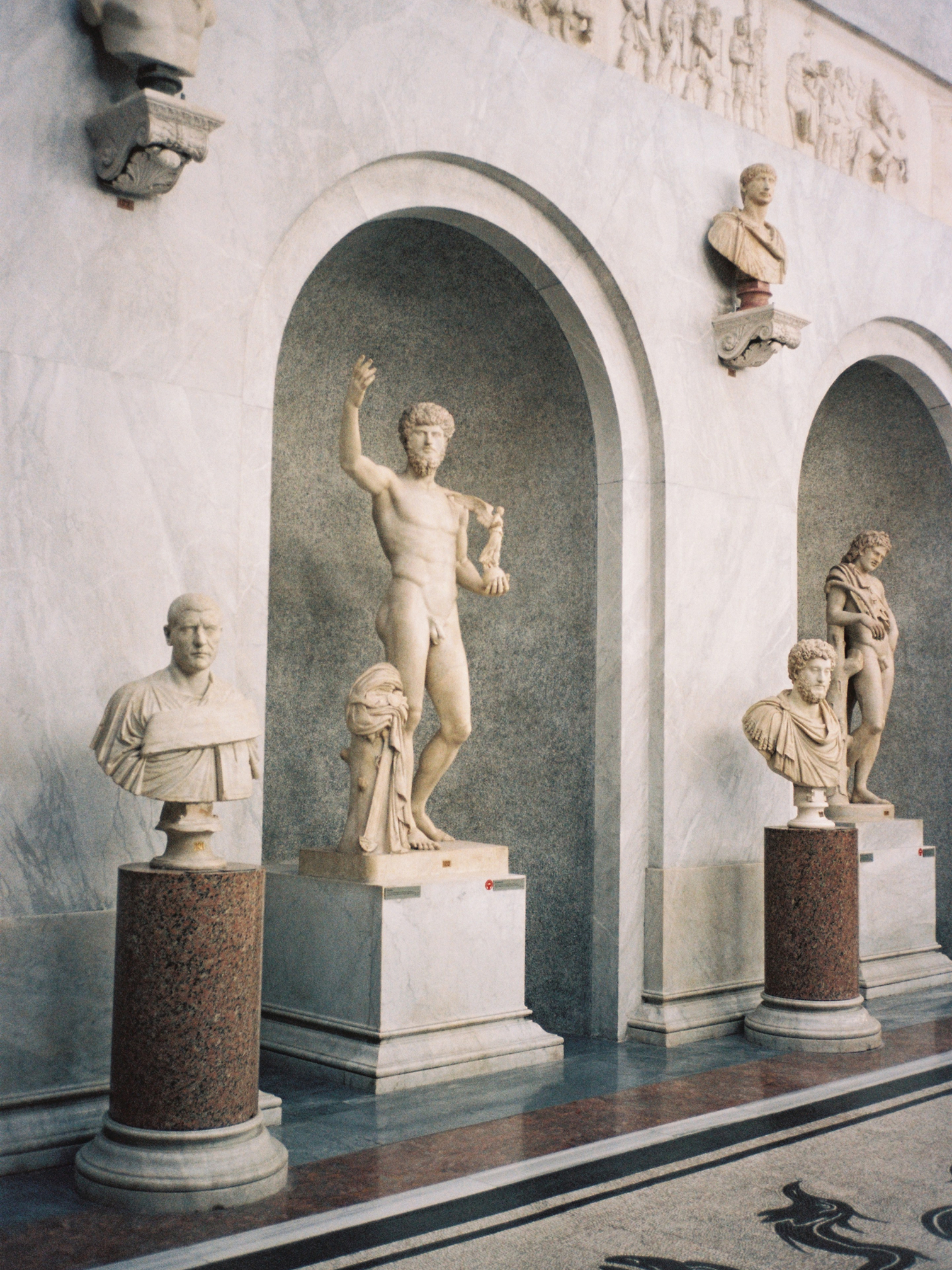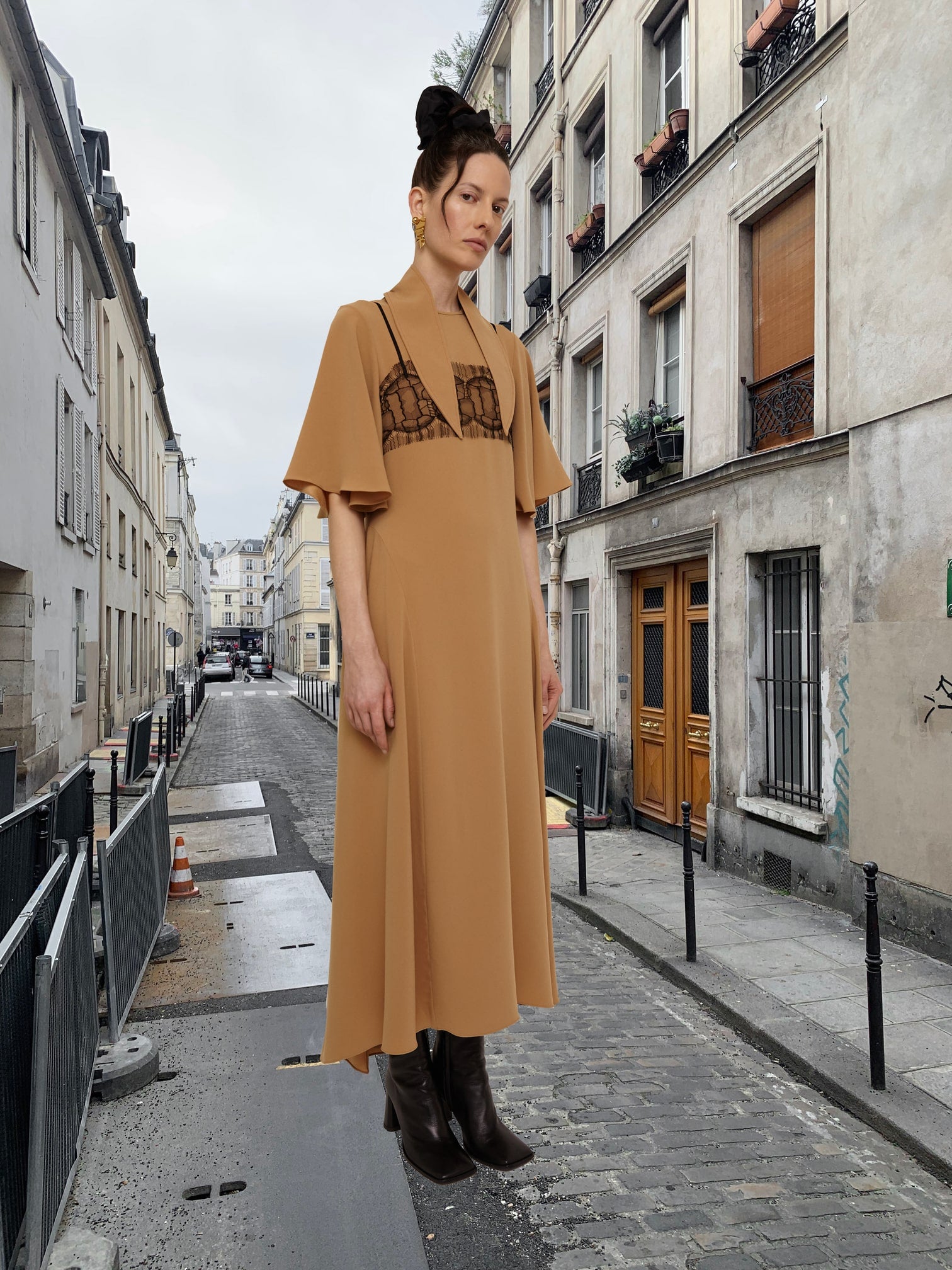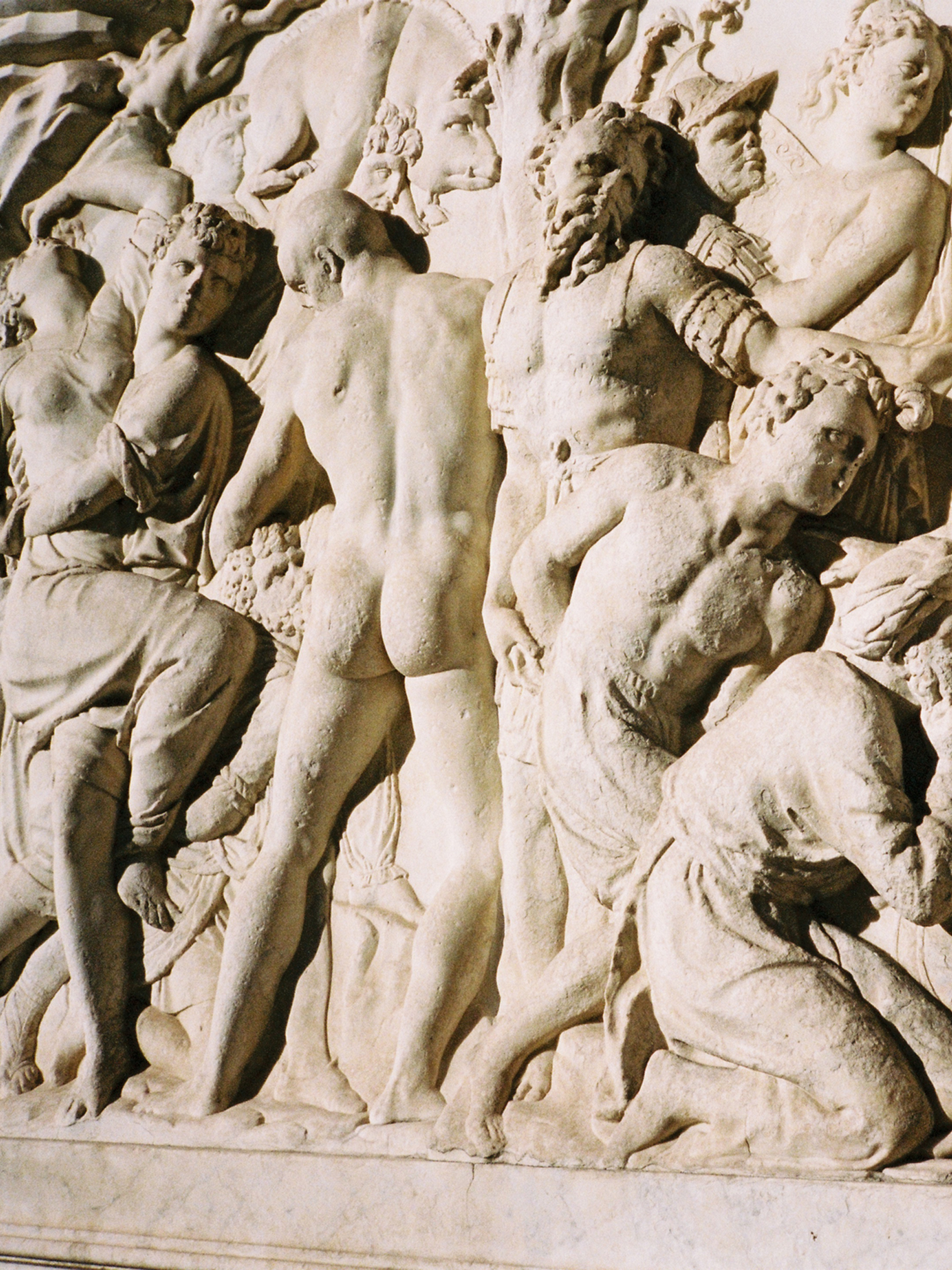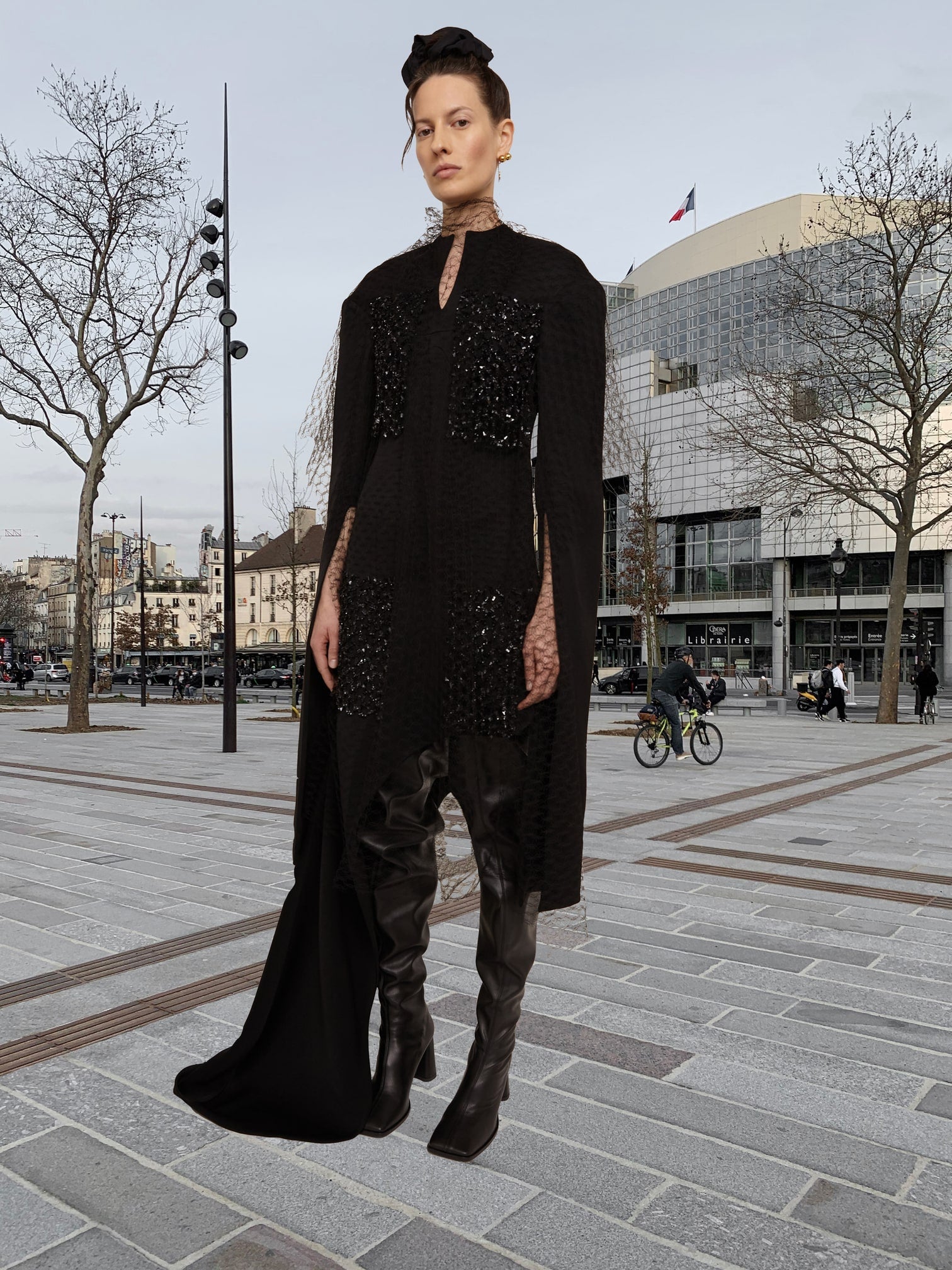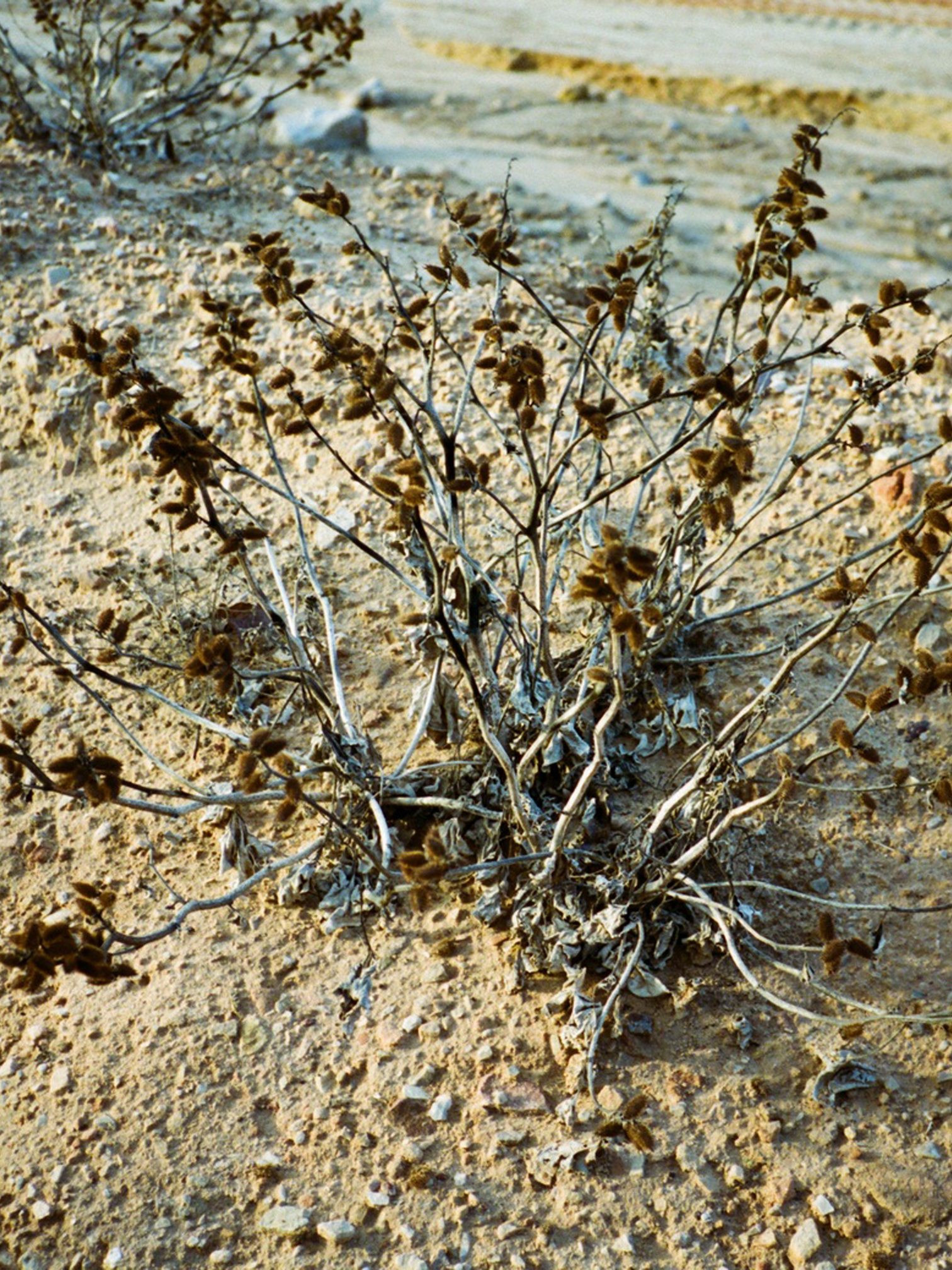 A delicate palette of lemon curd, cashew cream, poached pear, roasted almond, rich ganache, black sesame and charcoal glazing. Sprinkles of raw cacao and a sprinkle of cinnamon and a trickle – all contrasted against a monochromatic base of classic black and white.
The ELLERY 'Goldie' dress, photographed by Anya Holdstock for VOGUE ITALIA.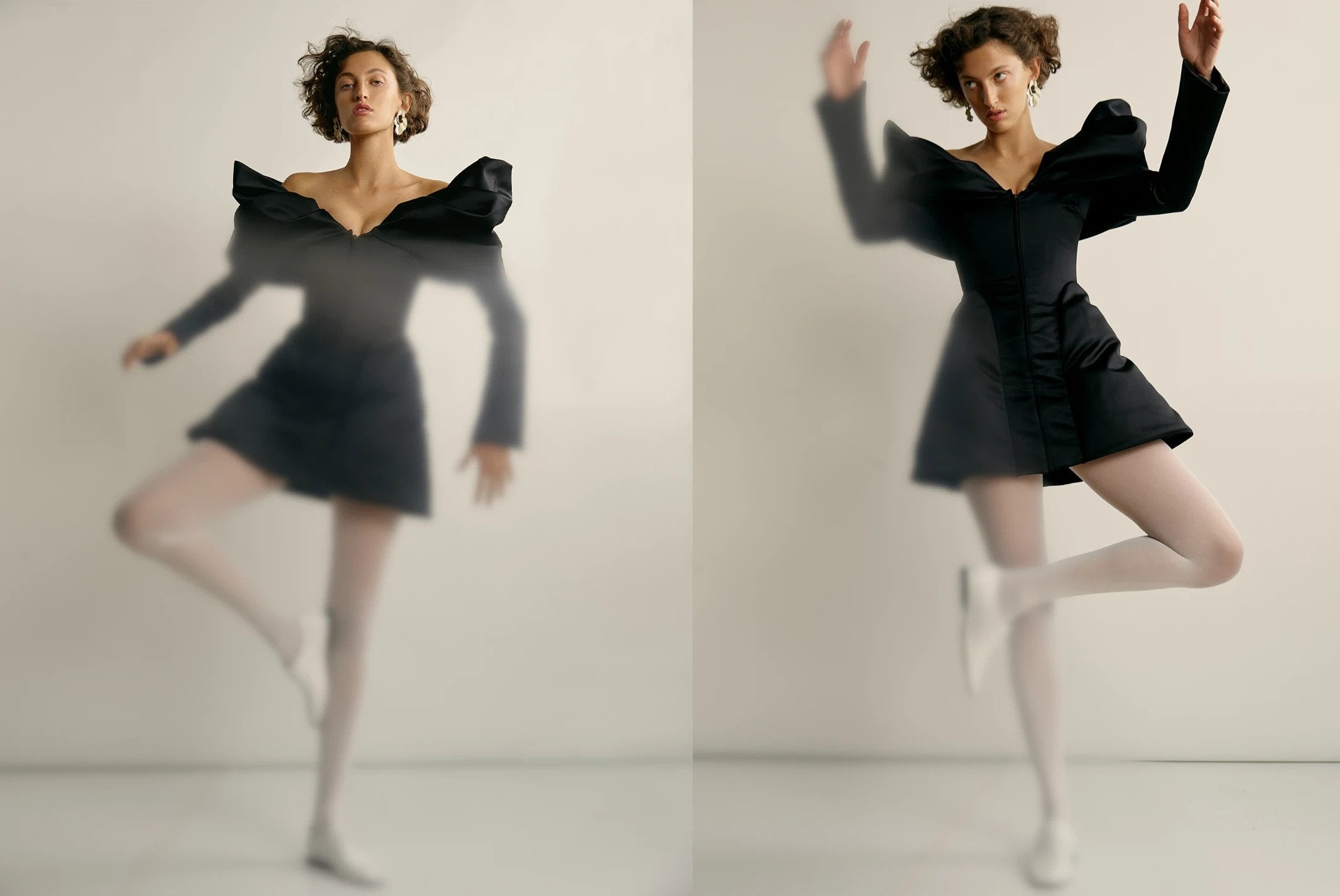 The Goldie dress, photographed by Anya Holdstock for VOGUE ITALIA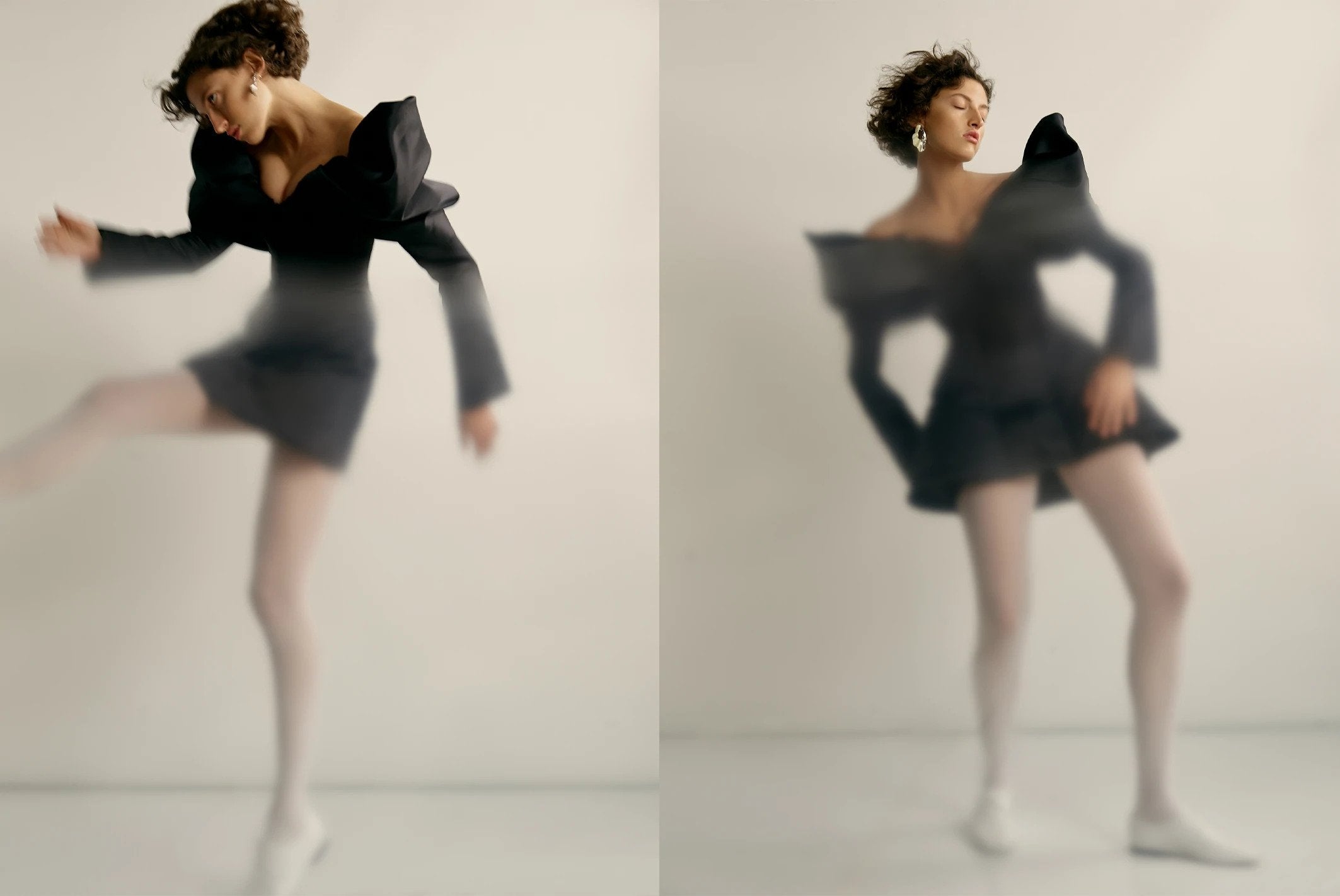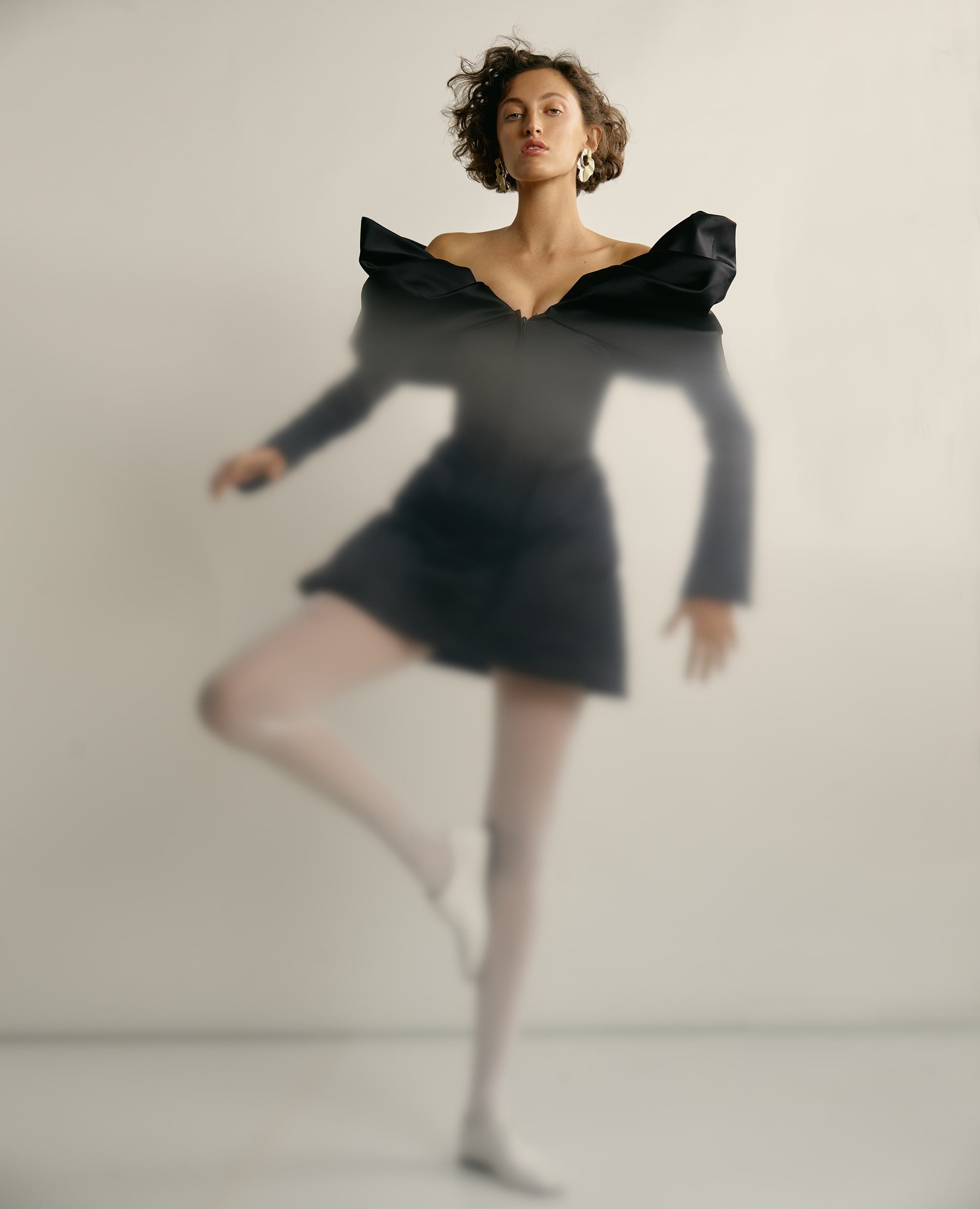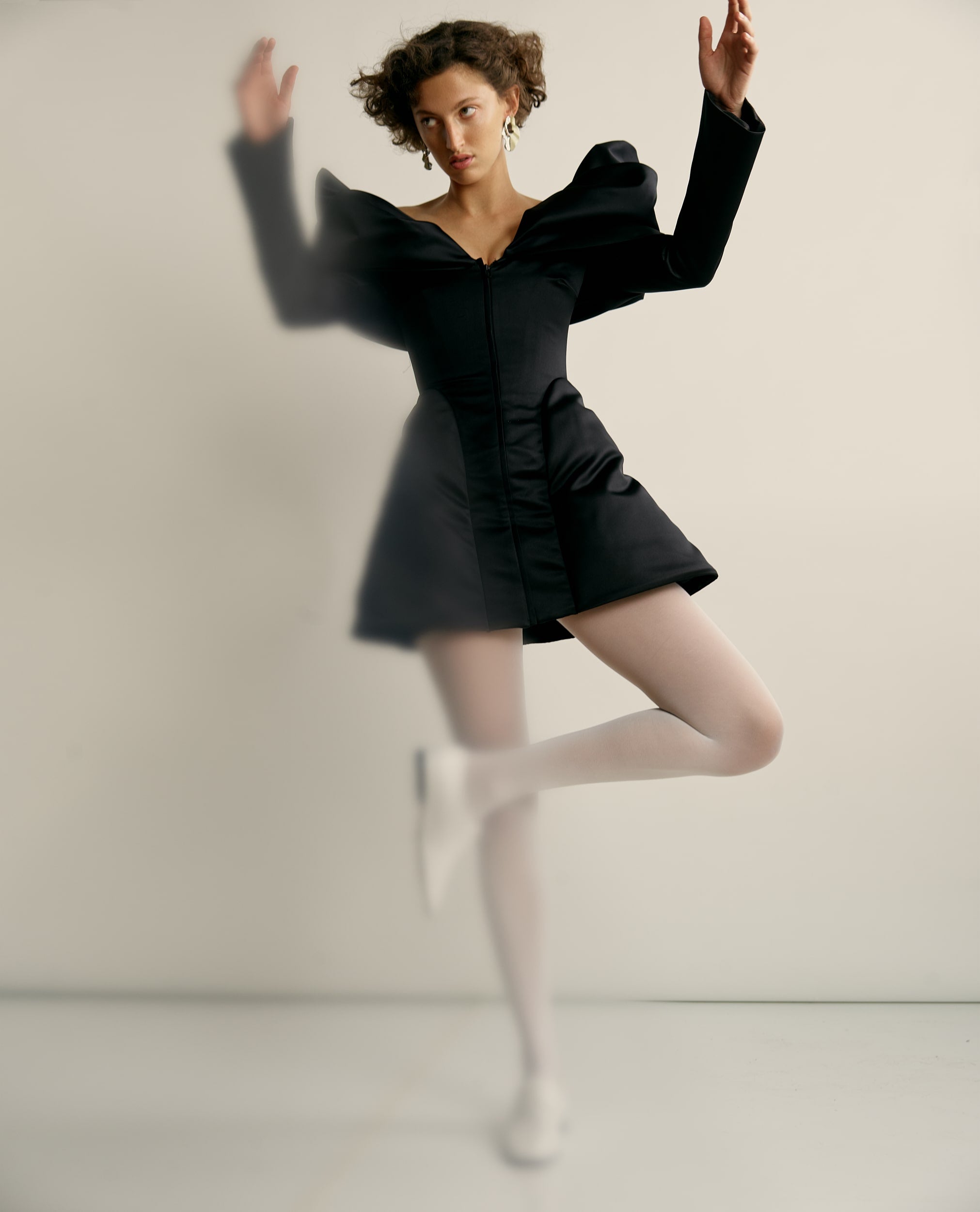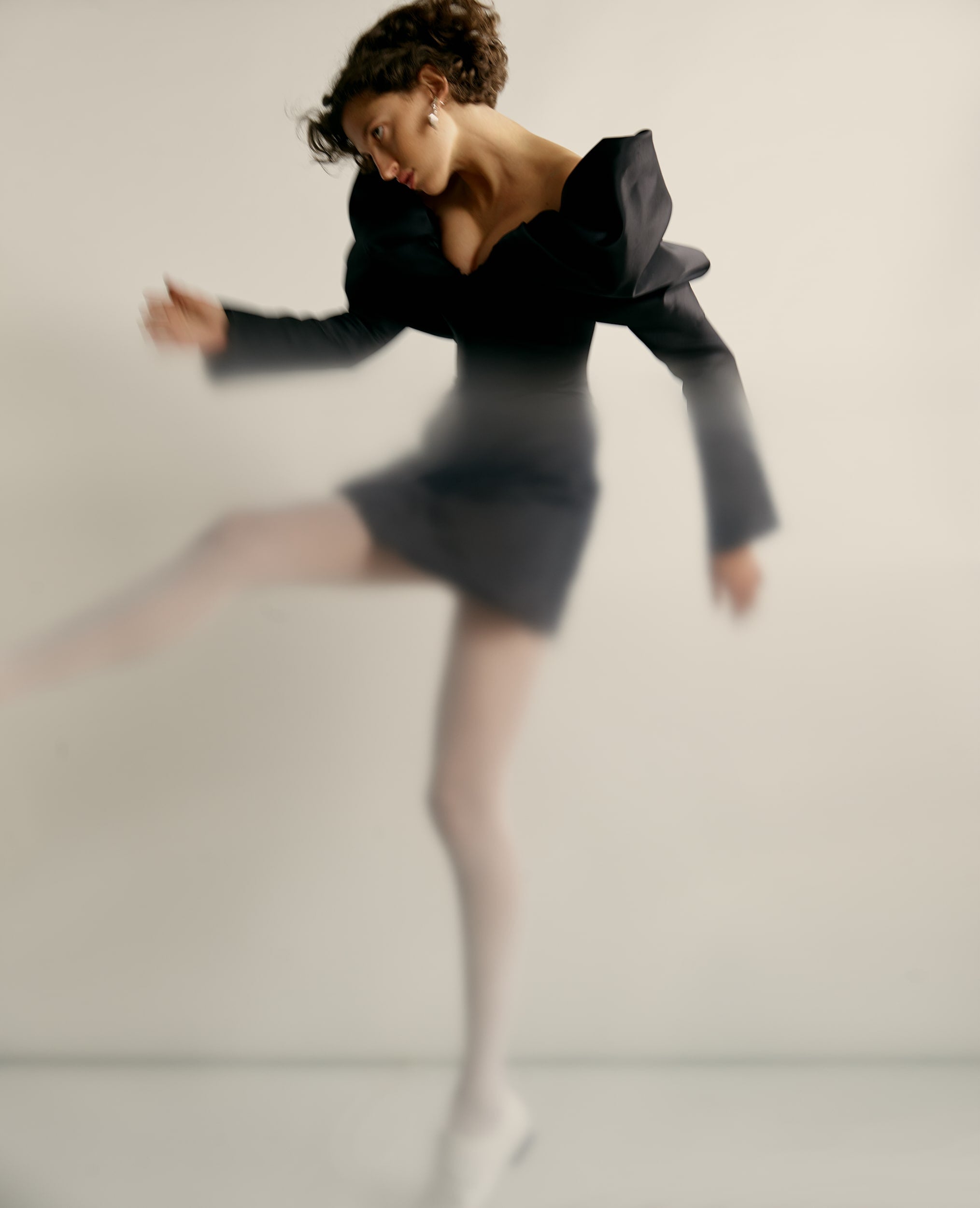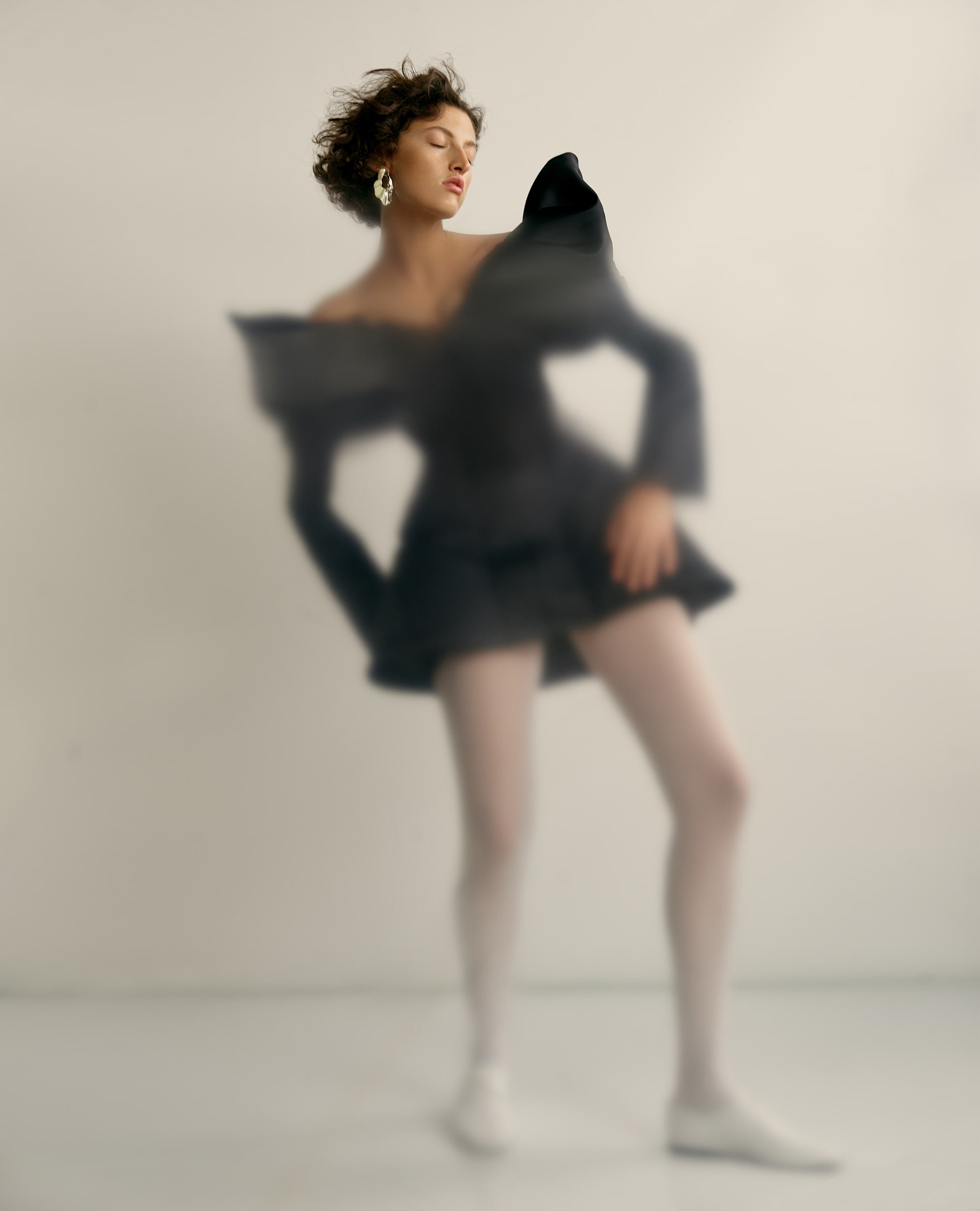 Discover Ellery Evening Wear
Discover Ellery Evening Wear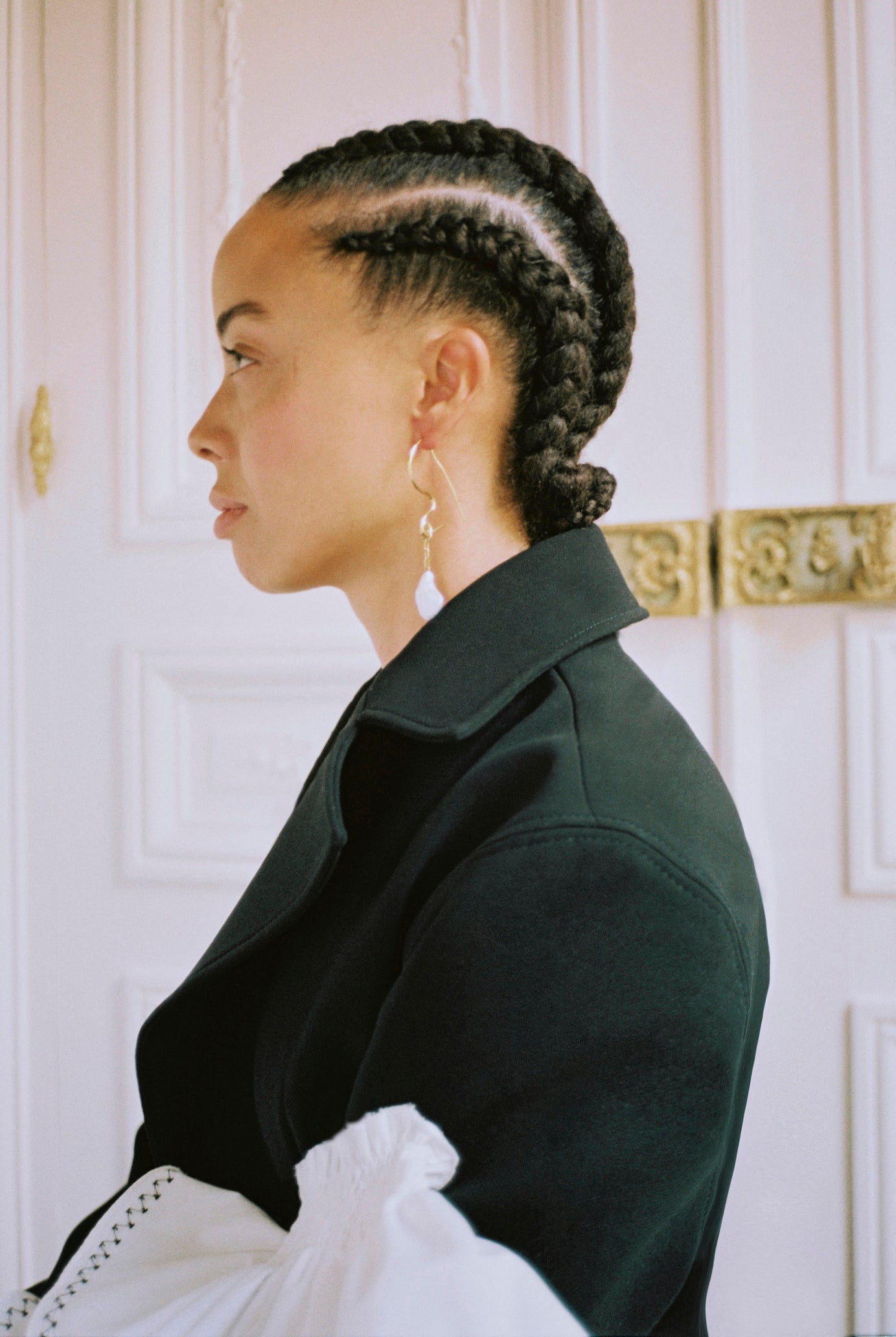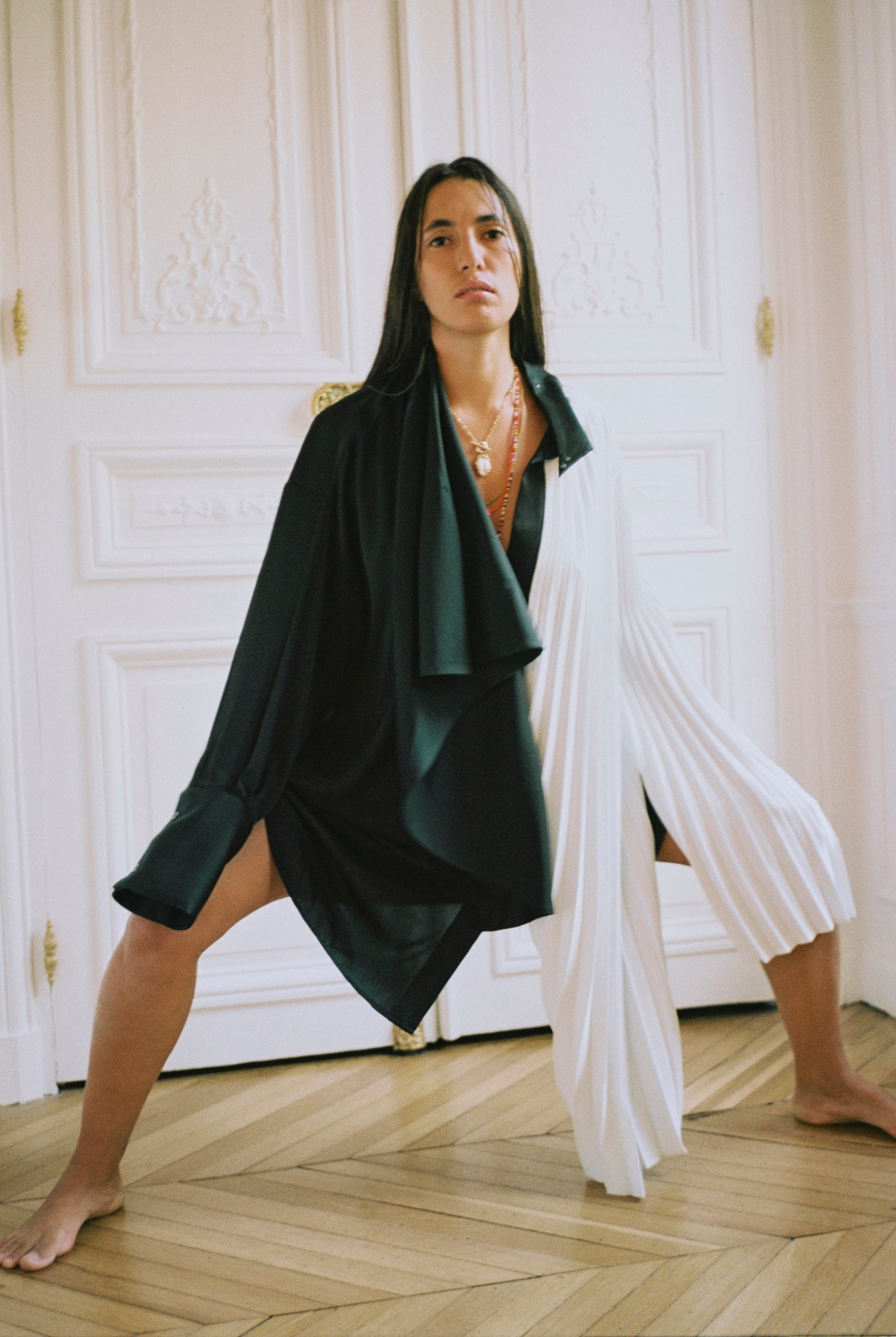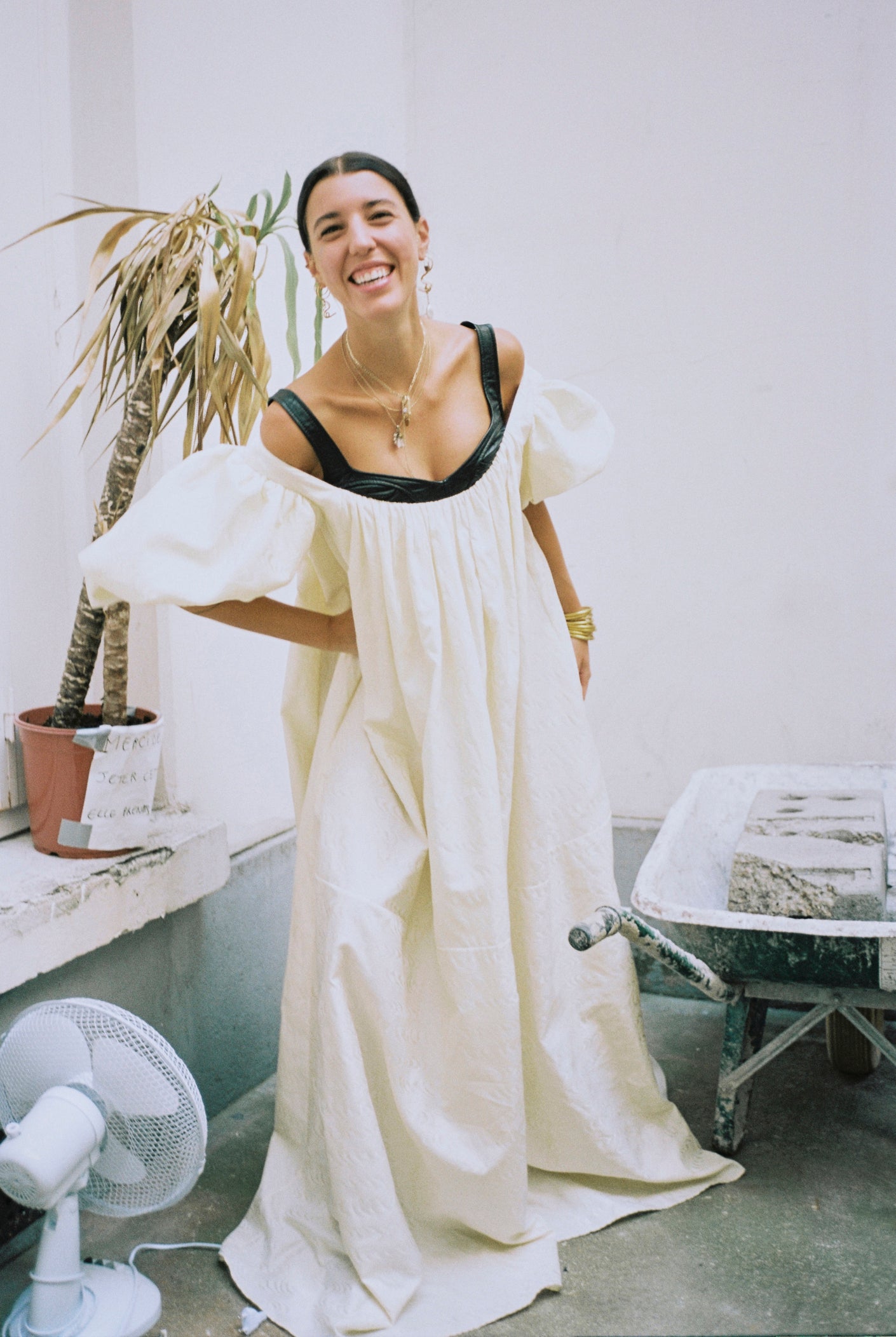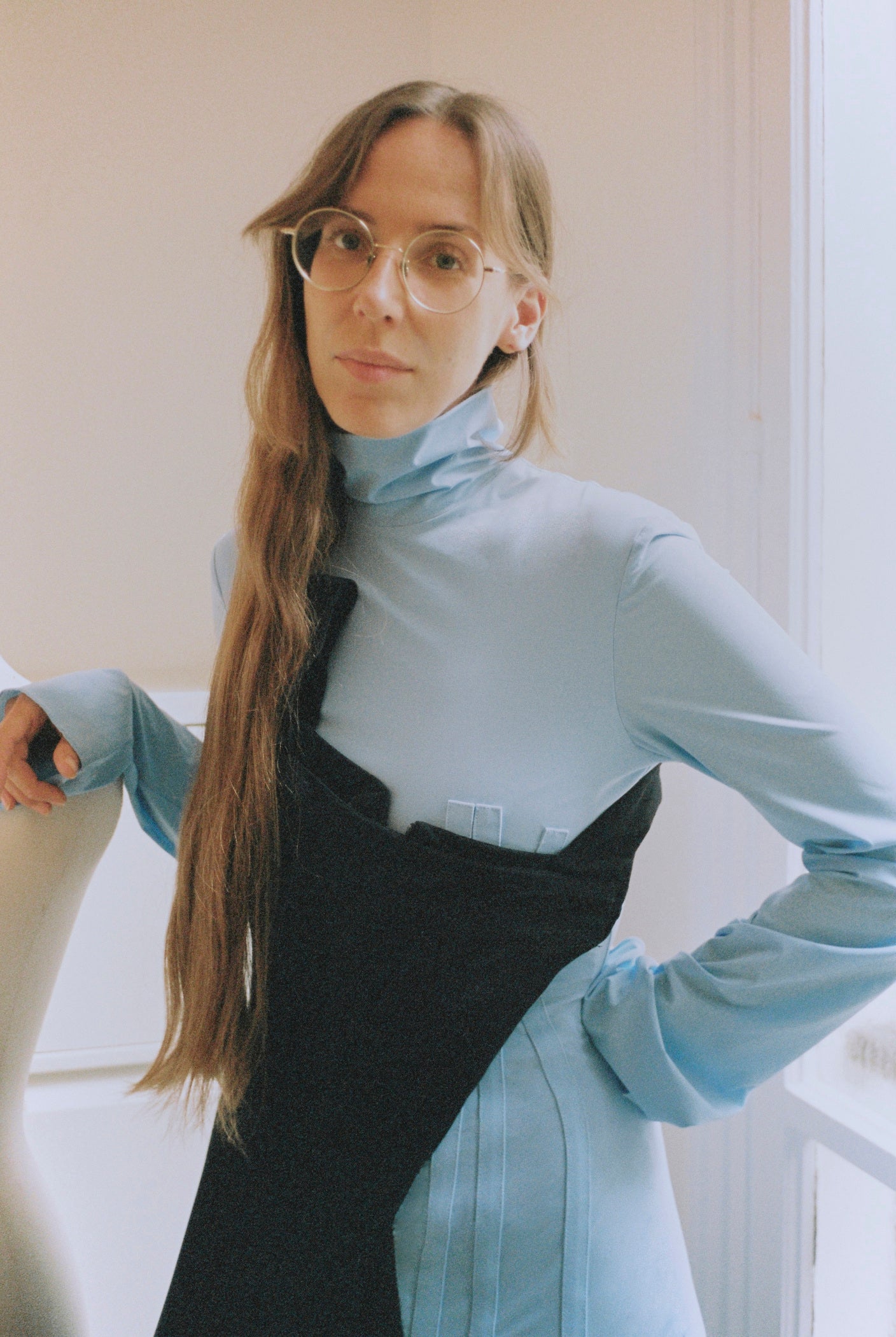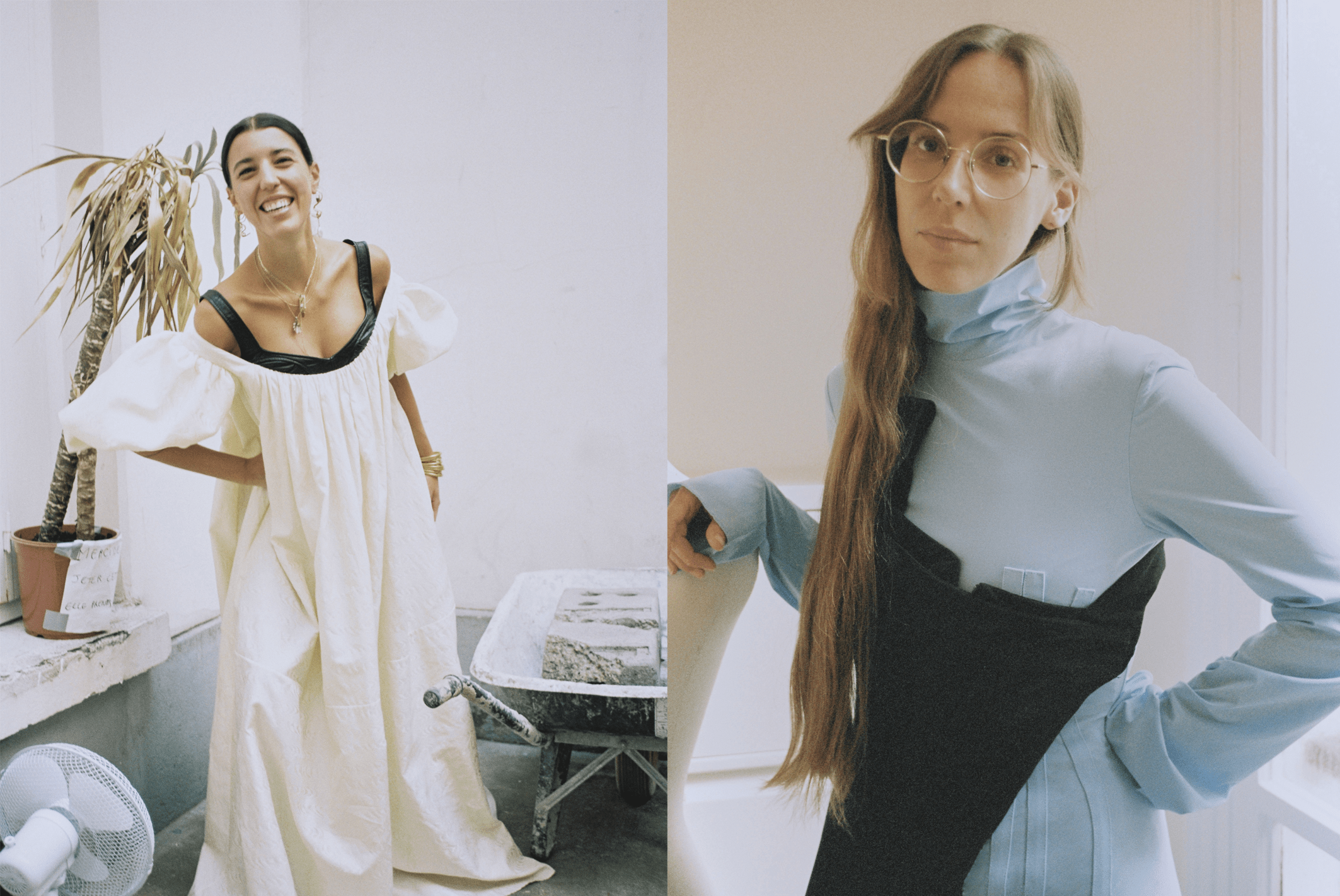 Introducing the ELLERY CREATIVES – a portrait & podcast series created exclusively for ELLERY by Abi McNeil.
Join us as Kym Ellery invites some of her favourite creative individuals into the studio to share their thoughts on fashion, sustainability and ideas for the future of fashion. Through this podcast you will get to know the people who contribute to building the ELLERY world through casting, styling, art, direction and sound design.
The series begins with episode one entitled 'Fashion Allies', a discussion between fellow designer Duran Lantink and Kym Ellery herself about why they chose to create a sustainable upcycled collection in collaboration together for spring 2020. Sustainability and finding a new approach to creating fashion remain a core value for the Ellery brand and through these discussions we hope to encourage and educate our audience further about the different ways fashion can be both positive and sustainable. The following four episodes feature discussions with creatives from the Ellery creative community. Get to know these talents who work behind the lens as we dive into who they are and how they think.
This podcast series is coming soon to Ellery.com
In order of appearance, Abi McNeil, Karen Paulina Biswell, Samia Giobellina and Aleksandra Adamczyk, all pictured wearing pieces from the ELLERY X Duran Lantink collaborative collection.